Annual infant deaths in Mumbai decline, but more new mothers are dying
Public health officials attributed the improvement in IMR in Mumbai to better medical services provided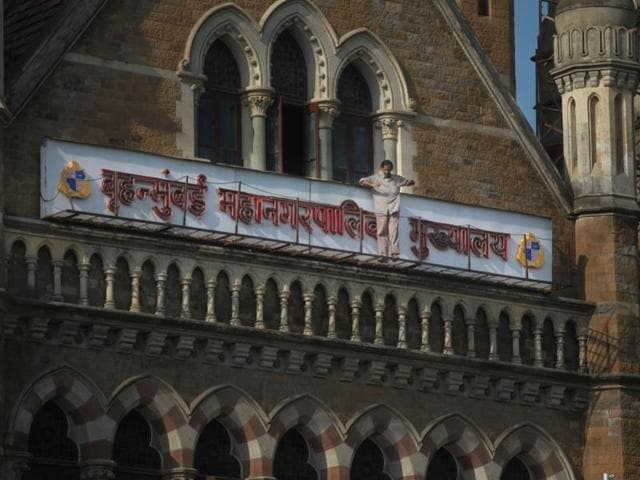 Updated on Oct 08, 2016 12:48 AM IST
Hindustan Times |
, Mumbai
Sadaguru Pandit
Annual infant deaths in Mumbai dropped to 4,575 in 2015 from 4,883 in the previous year, according to the Brihanmumbai Municipal Corporation's (BMC) environmental status report 2015-2016 Times. With the decline in the number of children dying during their infancy — up to the age of one — the city's Infant Mortality Rate (IMR) — calculated per 1,000 live births — fell from 28.05 in 2015 to 26.16 in 2016. The Niti Aayog had estimated India's IMR to be 40 in 2013.
Public health officials attributed the improvement in IMR in Mumbai to better medical services provided at tertiary medical care centres.
At the same time, maternal deaths have increased from 299 in 2014 to 313 in 2015. The Maternal Mortality Rate increased from 1.59 per 1,000 in 2013 to 1.72 in 2014 and 1.79 in 2015. Doctors blamed overburdened municipal medical facilities, adding that many of new mothers were brought from other cities and towns in the Mumbai Metropolitan Region (MMR) where medical facilities are not at a par. Improving these facilities could help bring down the rate, said doctors.
Dr Avinash Supe, director, tertiary care and medical education in the BMC, attributed the success of the decrease in infant mortality to the frequent follow-ups by the civic body's Quality Assurance Committee (QAC) . "It's a collective effort. QAC conducts a probe every month into deaths and the frequent follow-up has yielded good results," said Supe.
Other senior health officials of the civic body, however, said the absence of tertiary care medical facilities outside the city are pushing up maternal deaths. "Nearly 50% of the critical patients come from the municipal corporations of Thane, Mira-Bhayandar, Vasai-Virar, Panvel, Kalyan-Dombivli, Bhivandi-Nizampura, Ulhasnagar. Despite constructing a referral pattern to follow before sending the patients to specialised centres for treatment, the civic facilities are still not following the instructions," said a senior health official from the BMC.
The number of deaths annually in the city's civic hospitals has also witnessed a steady increase in the past three years with 89,453 in 2013, 93,254 in 2014 and 94,706 in 2015.
Dr Mukesh Agarwal, HOD, paediatric department of KEM hospital, said worldwide, there is a trend of infant mortality rate dropping. "While the deaths because of malnutrition, nutrition supply and infection can be avoided, those as a result severe congenital defects cannot be stopped. It's also been observed that infants born to mothers conceiving at older ages are developing more chromosome disorders and infection-related complications," said Agarwal.
He said since the data is not community-based and indicates numbers provided by hospitals governed by the civic body, it's difficult to read the trend as a majority of critical cases come from outside the city. "The transfer of patients and a delay in treatment by primary health settings needs to be studied closely to bring down the mortality rate further," said Agarwal.
Close Story