Bhima-Koregaon case: Bombay HC protects activists from arrest till October 26
The Bombay high court on Friday asked the Pune police not to take coercive action against activists Gautam Navlakha and Anand Teltumbde till October 26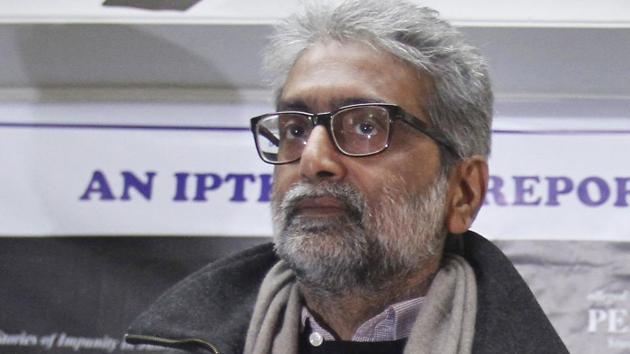 Published on Oct 20, 2018 12:36 AM IST
The Bombay high court on Friday asked the Pune police not to take coercive action against activists Gautam Navlakha and Anand Teltumbde till October 26, when it will next hear the case. The court's directions came a day after the two activists filed petitions to quash the first information report (FIR) and criminal proceedings initiated against them after the violence at Bhima-Koregaon in January this year.
The proceedings against Teltumbde were initiated after the police claimed to have found documents during a raid at his house after the Bhima-Koregaon violence on January 2, 2018, which they said established his links with Maoists. The FIR against Navlakha accuses him of instigating violence at Bhima-Koregaon with his speech at the Elgar Parishad on December 31.Navlakha's plea sought to quash the FIR on grounds that he was implicated in the case. Both petitions claimed the police did not have any evidence against them.
The division bench of justice Ranjit More and justice Bharati Dangre, heard the petition on Friday. After additional public prosecutor, Aruna Kamat-Pai, told the court that the Supreme Court had protected Navlakha from being arrested till October 26, the bench said it would hear both petitions on that day. Until then, it restrained the Pune police from taking any action against either Navlakha or Teltumbde.
Close Story
Personalise your news feed. Follow trending topics