Born in Pakistan, Mumbai man becomes Indian citizen after 52 years
Updated on Mar 26, 2019 09:59 AM IST
The long legal battle of 52-year-old Mumbai resident Asif Abbas Karadia, who works as a manager at a restaurant in Mahim, for formal Indian citizenship came to an end on Monday.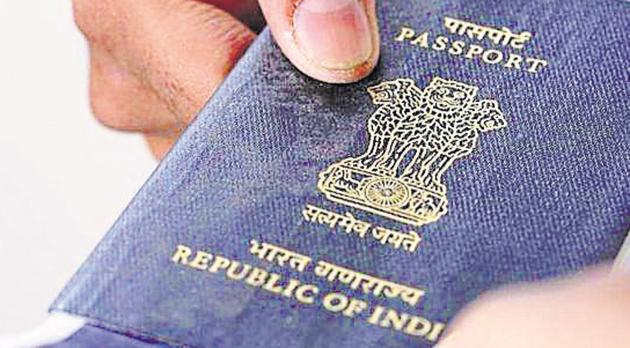 Hindustan Times, Mumbai |
, Mumbai
Kanchan Chaudhari
After spending 52 years in the country, 'Pakistani national' Asif Abbas Karadia finally became an Indian citizen. The long legal battle of the 52-year-old, who works as a manager at a restaurant in Mahim, for formal Indian citizenship came to an end when the Bombay high court was informed on Monday that the central government has decided to grant him citizenship.
Advocate Deepak Thakare, who represented the central government, informed the bench of justice AS Oka and justice MS Sanklecha that the Ministry of Home Affairs (MHA) has granted Asif citizenship and a certificate will be issued in ten days.
Asif's father, Abbas, was born in Gujarat in 1945. Abbas married a Pakistani national, who joined his company in India after marriage, but continued to hold a Pakistani passport. In 1967, she went to her mother's place at Karachi for delivery and gave birth to Asif. A few months later, she returned to India with the infant. She then gave up her Pakistani citizenship, passport and acquired Indian ones.
According to Asif's lawyer Sujay Kantawala, this sequence of events gave rise to a controversy surrounding his citizenship. Although he was born to a Pakistani national at Karachi, Asif never felt it necessary to acquire formal Indian citizenship and obtain a passport. All along he resided in India on the strength of long-term visas, extended from time to time. He got a ration card, voter's identity card, a PAN, Aadhaar cards and continued to pay taxes, just like other salaried individuals. The occasion for him to apply for an Indian passport came only in 2012 when he decided to go for Hajj Pilgrimage. His first application for an Indian passport was rejected by the Ministry of External Affairs in 2012 on the ground that he was not an Indian citizen. Thereafter, he applied for Indian citizenship at least seven times and eventually approached high court in 2016 after the authorities stopped even renewing his long term visa.
Kantawalla pointed out that every one, except Asif, is an Indian citizen in his family. His parents, his wife and even his children are Indian nationals by birth, but not Asif.
In this backdrop, the lawyer had urged the court to direct the MHA to decide his representation and plead for citizenship. Accepting the request on December 20, another bench of high court had directed the MHA to take into consideration the factual matrix involved in Asif's case and take a suitable decision on his pleas for citizenship. Accordingly, the MHA finally accepted Asif's plea and granted him citizenship.