Brihanmumbai Municipal Corporation chief's remark on file tampered with, clerk held
The tampering was purportedly done by two unidentified persons who have been caught on CCTV cameras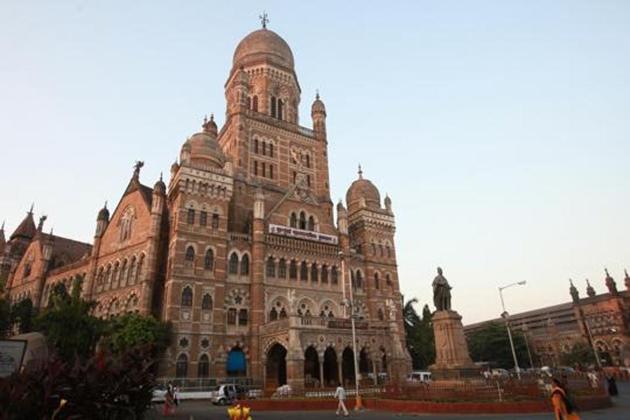 Published on Jun 19, 2018 12:34 AM IST
The Azad Maidan police arrested a clerk of the Brihanmumbai Municipal Corporation (BMC) on Sunday in connection with alleged altering of the noting of civic chief Ajoy Mehta on the file of a plot of land at Jogeshwari east, worth ₹500 crore.
The accused, Swapnil Puranik, had himself lodged the complaint on May 27, 2018 after the noting of the municipal commissioner was found to be tampered with. Mehta had instructed Puranik to register a case of cheating under section 420 (cheating) and 34 (acts done by several persons in furtherance of common intention) against unidentified persons after the CCTV recordings showed two persons fiddling with the file.
Mehta, in his remarks on the file, had written, "we should challenge this in the Supreme Court". Last week, civic officials, while looking through the papers, found the remark had been altered to, "we shouldn't challenge this..." The tampering was purportedly done by two unidentified persons who have been caught on CCTV cameras, but are yet to be traced by the police.
The tampering came to light when the file was being sent for filing of a Special Leave Petition (SLP) in the Supreme Court challenging a high court order directing restoration of the land admeasuring 13,674 square metres at Majas in Jogeshwari to its original owner. The property is partly encroached by slums.
"Puranik was in-charge of the file when the alleged tampering took place, due to which he has been arrested. We cannot elaborate on Puranik's role yet as the case is in still under investigation," said Vasant Varkhe, senior police inspector of Azad Maidan police station.
The landowner of the plot had served the BMC with a purchase notice intimating officials that he was willing to hand over the land to the BMC for a fair price, but these were in the name of Mehta, instead of the BMC, as is the norm. Once a purchase notice is filed, acquisition proceedings are required to be commenced within a year of the notice. In this case, the notice was rejected as the process was marked invalid. The alleged delay in acquisition of the plot by the BMC was then challenged by the landowner in the high court in 2016.
The court, in November 2017, ruled in favour of the property owner, saying that reservation had lapsed, except for the portion allocated for roads. Mehta had then decided to challenge this particular order in the Supreme Court.
According to the complaint, after the civic body lost its case in the HC, Mehta made a note in the file that the BMC should approach the Supreme Court. The file moved through several departments, and ended up in the development plan (DP) department on the fifth floor of the BMC headquarters.
Close Story