Central Railway school to turn 100, get a facelift
The school, which would have otherwise gone unnoticed as an old dilapidated structure, is now undergoing restoration by the school management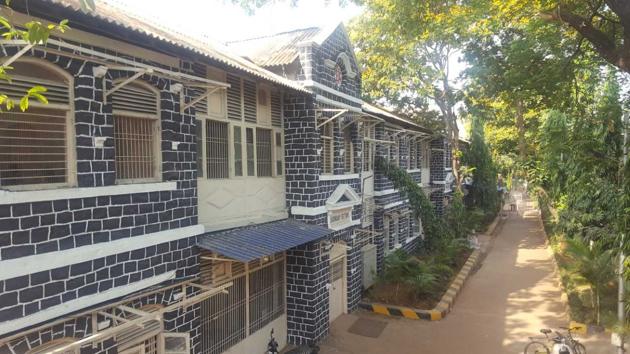 Published on Apr 17, 2018 12:38 AM IST
Hindustan Times |
, Mumbai
Yesha Kotak
The oldest school established for the children of English men who were the employees of Great Indian Peninsula Railway (GIPR), predecessor of Central Railway, turns 100 years this year.
"We will be having a grand ceremony to commemorate hundred years of the school in a month, before which we are fixing the school and adding some facilities for the students, such as a gym and a resting area for girls," said Jacob Thomas, principal of the school.
The school, which would have otherwise gone unnoticed as an old dilapidated structure, is now undergoing restoration by the school management. Thomas added that while they were trying to add 'modern elements' to the school, they were also trying to retain the heritage look and feel of the structure by making use of wood that was lying unused in a store room for all these years.
"We haven't really hired a conservationist architect for restoration, because it is just common sense to recycle products from the past. What we did was convert the store room into a gym, which was beautified by our students, and all the waste that we removed from the school was used for restoration work of the school," Thomas said.
The school was established only as a primary school, but started secondary education after independence and opted for Maharshtra State Board, and switched to Central Board of Secondary Education (CBSE) 15 years back.
Around two months back, the school was spoken about because the students of the school had beautified Kalyan station, and more recently one of the platforms of Chhatrapati Shivaji Terminus (CST) railway station has also been painted by them. Thomas takes pride in speaking about the long list of alumni, many of whom are IIT graduates, recollecting that the school has even contributed to Western Railways, in the form of former General Manager Deepak Gupta.
The school has changed in the last four to five years and decided to go eco-friendly by installing a biogas plant, a rain water harvesting system, a waste treatment plant and a botanical garden.
"Everything around the school was a dumping yard, we cleared the waste and decided to change the approach that the school has towards waste management by planting trees," Thomas said.
Vidyadhar Malegaonkar, additional divisional railways manager, confirmed that the school is the oldest school run by Central Railway in the Mumbai Metropolitan region .
"We take pride in the railway's contribution towards the field of education and we would continue doing that," said Malegaonkar.
The oldest school set-up in Mumbai was Robert Money Technical High School in Grant Road more than 180 years ago. While, The Cathedral and John Connon School established more than 150 years ago is still considered one of the premium institutions for education.
Close Story
Personalise your news feed. Follow trending topics