Central railway starts booking commuters for littering station
Updated on Dec 14, 2016 12:48 AM IST
The passengers can be fined Rs100-Rs500 for spoiling the aesthetics of the railway premise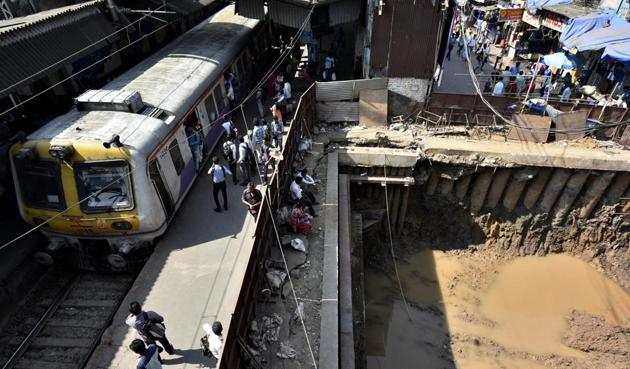 Taking a cue from the western railway (WR), the central railway (CR) plans to penalize commuters for littering or spitting on railway premises, including platform, tracks, train and foot overbridge, under section 198 of the Railway Act.
More than 42lakh suburban commuters use the CR daily. The CR has, so far, booked 1,891 commuters, compared to 1,400 from January to November last year. In 2015-16 over 1400 suburban passengers were booked for the offence, whereas in the corresponding period it increased to 1891.
"We are looking at a 100% increase in the number of cases. Our main objective is to create awareness among passengers to keep the premises clean. We request passengers to cooperate to bring down cases of trespassing," said Ravindra Goyal, divisional railway manager (DRM), CR, Mumbai division.
The passengers can be fined Rs100-Rs500 for spoiling the aesthetics of the railway premises.
Last week, the WR said more than 19,000 commuters were booked from June to November, compared to 6,242 in the corresponding period in 2015.
"The officials need to take stringent action. Those throwing garbage on the tracks, too, should be penalised," said Subhash Gupta, zonal railway user's consultative committee member, CR.
Read more: WR looks to double fine for littering