Centre says no to e-rickshaws in Matheran
Updated on Jul 16, 2018 01:33 PM IST
This means tourists will have to continue using horses and hand-drawn rickshaws.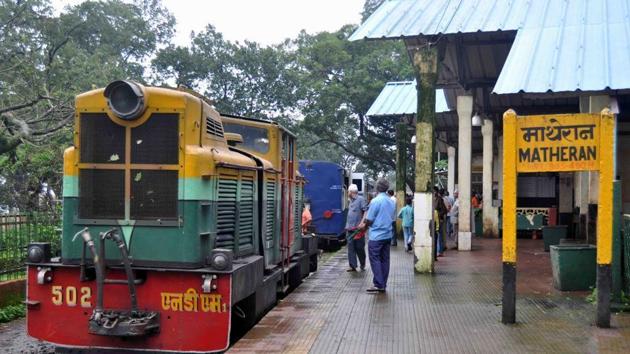 The Centre has turned down the state's proposal of plying e-rickshaws as a mode of transport in its plan to make Matheran more tourist-friendly.
The ministry of environment, forest and climate change (MoEFCC) turned down the request by the state citing the pending petition related to Matheran before the SC.
This means tourists will have to continue using horses and hand-drawn rickshaws.
Anil Diggikar, principal secretary, state environment department confirmed the development.
Vehicles run on fuel are banned at Matheran. In its reply on June 7, the MoEFCC said, "Regarding permission to operate e-rickshaws, a legal opinion may be required as the matter is sub-juice in the apex court."
The letter issued by Lalit Kapur, advisor, MoEFCC further said that earlier they had allowed operating tractors in Matheran's eco-sensitive zone area only to withdraw it after the SC disapproved the move.
In a letter written in February this year, the state had sought amendment in the notification issued by the MoEFCC on February 4, 2003, that has declared Matheran as an eco-sensitive zone and restricted entry of motor vehicles. Due to the prohibition of vehicular traffic, the hill station is allowed to use only one ambulance and one fire engine to deal with any emergency.
The state's proposal also pointed out that citizens face several hardships, particularly in cases of emergencies.
Matheran municipal council, Matheran eco-sensitive monitoring committee and the transport department too had given a green signal for introducing e-rickshaws at the hill station, said a senior official from the state environment department.
Local residents and rickshaw puller unions have been demanding introduction of eco-friendly, noiseless and smokeless e-rickshaws for several years.
Sunil Shinde, secretary, Shramik Rickshaw Sangathana, Matheran said the reason cited by the MoEFCC for refusing the request has no connection with operation of e-rickshaws.
"The MoEFCC should also think about those people involved in pulling human-rickshaws in the vicinity as they also deserve the right to live with dignity," Shinde said.
Personalise your news feed. Follow trending topics