'Dahi handi a festival, not political event'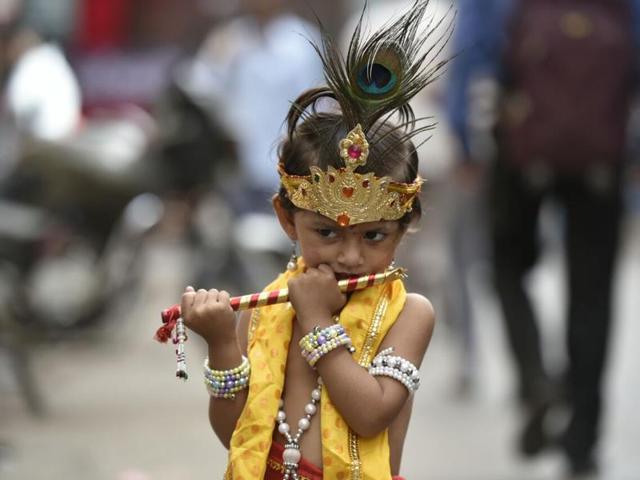 Updated on Aug 25, 2016 12:35 PM IST
Though politicians may have expressed displeasure over the various restrictions imposed on the dahi handi festivities, they are going all out to celebrate the festival with full vigour. For the politicians who are all preparing for the vital civic polls scheduled in Mumbai and Thane next year, this festival provides an ideal platform to woo the youth.
Maharashtra Navnirman Sena (MNS) chief Raj Thackeray insisted that the festival would be celebrated with all fervour as before. "Dahi handi should be celebrated as a festival. It is not a political event," said Thackeray. He said he was also against the commercialisation and was concerned about the safety of the revellers. "Instead of breaking the handi, they can just salute the handi and come down. This will reduce the number of unfortunate incidents," he added.
For Wadala Congress legislator Kalidas Kolambkar who has kept a prize of Rs5.55 lakh for the winners, it was all about the festival. "This is a festival for the youth and we will celebrate with the usual fervour. There is no way we will tone down the fest," said Kolambkar.
Mumbai Congress chief Sanjay Nirupam will be attending functions throughout the day.
The BJP has instructed all ward presidents to actively participate in the festival. For Vile Parle BJP legislator Parag Alavani, it was more of supporting the govindas than asking them to form bigger pyramids. "These mandals use our prize money for various social activities or purchase some items for their local gymnasiums. Hence, we will offer them the same prize money as before, irrespective of them forming bigger pyramids," said Alavani.
Dahi Handi is one of the prominent festivals which attract a lot of youth. For politicians, these youths play an important role in campaigning during the elections and also hold a huge influence in the localities.
The courts had come down heavily on the festival by restricting the height of the pyramids to 20 feet and also disallowing children below 18 years to take part in the festival.
For the Shiv Sena, which had dominated the festival for decades, the festival still features prominently in its party's agenda. In Parel, more than 150 such dahi handi mandals are affiliated to the Sena and the party has been supplying themselves with various items.
"Unlike other parties which are more of paper tigers, the Sena has been working at the grassroots and we will celebrate this festival as done over the years," said Parel legislator Ajay Choudhry. Taking potshots at the BJP, he said some parties tend to celebrate with an eye on the elections, while the Sena has been doing it for decades.
Close Story
Personalise your news feed. Follow trending topics