Does Dharavi in Mumbai have a million residents?
Hindustan Times |
Manoj Nair
Dec 02, 2018 11:26 PM IST
While there is data on the most crowded cities in the world, there is no reliable estimate on the most crowded localities
Though there are reports about global bids to redevelop Mumbai's Dharavi area, known as Asia's largest slum, it is not the first attempt to redevelop the area. The plan is to create a Special Purpose Vehicle (SPV) — with equity investments by the successful bidder and the government — to create a planned layout that will have larger homes for existing residents and commercial establishments, including the informal industrial units of clothing, pottery, leather items, and food.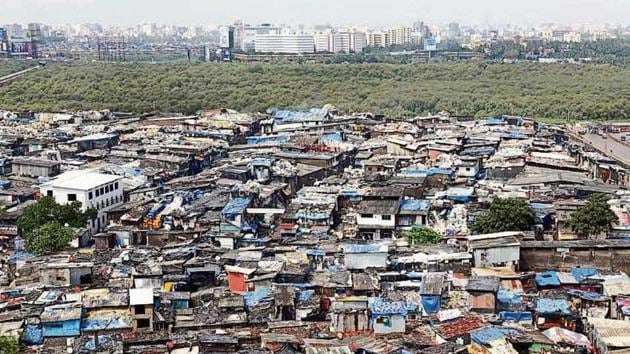 Dharavi is, unarguably, India's most famous slum, with its portrayals in cinema and books. But is it the largest slum in Asia, let alone the biggest in Mumbai?
The slum is approximately spread over 210 to 240 hectares (100 hectares equals one square kilometre). There have been widely-diverging estimates on the slum's population— development agencies and news reports say that the area is home to more than a million people. This cannot be correct. If this estimate is correct then Dharavi has a population density of an incredible 4,40,000 persons per sq km.
While there is data on the most crowded cities in the world, there is no reliable estimate on the most crowded localities. Until it was demolished in 1993, the most crowded place on earth was the Kowloon Walled City — a warren of high-rise tenements in Hong Kong — with an estimated population density of up to 1.2 million per sq km. The figure for Kowloon is not credible as the same set of data estimates Dharavi's population at a million.
The most reliable figure on Dharavi's population is the number of slum units, which can be roughly estimated to the number of families that are eligible to receive a house in the Dharavi redevelopment project. This number is around 59,000. The average size of a household in Mumbai, according to the 2011 census, is 4.77 people per household. If we assume that Dharavi has a similar family size, the number of people living in the slum will be around 2,80,000. The Slum Rehabilitation Authority (SRA), Mumbai's slum clearance agency, estimated the number of households in Dharavi at 57,000 in 2013, a similar figure. Municipal data also indicates that the numbers that are thrown about as population estimates of Dharavi's population are not credible. Dharavi is part of Mumbai's G North municipal ward, which includes Dadar and Mahim. According to the 2011 census, the ward had 5,99,039 residents in an area of nine square km, giving the area a population density of around 66,000 persons per sq km.
The most crowded municipal ward in Mumbai is the C ward, which includes old residential and trading areas like Kalbadevi. This ward has around 1,66,000 people living in 1.8 sq km, giving it an average population density of around 92,000 per sq km. Dharavi is a low rise locality and though the slums are tightly packed, it is improbable that the population density is five times that of C ward. The World Economic Forum estimates that Orangi in Karachi is the world's biggest slum, with an estimated 2.5 million residents. Khayelitsha in South Africa's Cape Town is estimated to have around 4,00,000 residents, Kibera in Nairobi has a population of around 7,00,000. The same set of data reports that Dharavi has one million people. How is this possible if the entire municipal ward that includes Dharavi, Dadar and Mahim had around 5,37,000 residents in 2001 and about 6,00,000 in 2011? The 2011 census counted 3,085, 411 people in Mumbai city district, or what is called the island city. The number is a decline of 7.57% from the 2001 count.
Data presented at a conference in February 2010 in Mumbai by a project consultant for the Dharavi Redevelopment Project reveals that the slum, divided into five sectors, is spread over 239 hectares. The report said there were around 45,800 residential units, 330 units that were used for both residential and commercial purposes and around 13,000 commercial units. Multiply the number of residential units with the average household size and the population figure for Dharavi is a little over 2,50,000.