'Fined for offering lift to men stuck in rain at Navi Mumbai'
Published on Jun 24, 2018 11:26 PM IST
Nitin Nair said he offered lift to the trio, including a senior citizen, stranded at a bus stop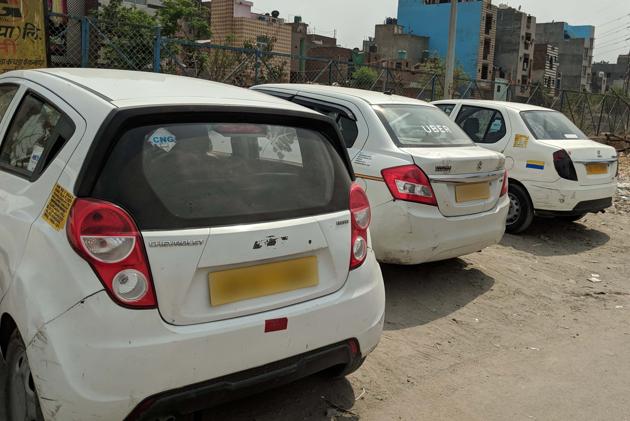 Hindustan Times |
, Mumbai
Megha Sood
A 30-year-old man took to social media after he was 'unnecessarily' fined by traffic police for offering lift to strangers.
Nitin Nair, an employee of a finance consultancy in Navi Mumbai, said he was fined near Airoli Circle last Monday and the on-duty officer took his driving licence for offering lift to three men, who were stuck at a bus stop during a downpour. Nair said the officer issued him an e-challan and asked him to collect his licence from the chowkie after paying fine.
Narrating the incident in a Facebook post, Nair wrote: "As it was raining heavily and all public transport were either crowded or late, I asked the men, including an elderly man, to hop in. Two of them work for a reputable IT company."
Nair said the moment he started his car, an officer who was towing vehicles nearby asked him to stop. Nair said he assumed that he was being pulled over for parking wrongly. However, the officer asked him for his licence and issued a challan. Upon asking the nature of his offence, Nair said he was told that the licence was being confiscated for illegally offering lift to strangers.
"After visiting the chowkie the next day, I was informed that I need to go to the court to collect my licence, as I was booked under section 66/192 [Motor Vehicle Act]. Under this section, I have to go to the court, accept I did a mistake in front of a judge and pay the fine to collect my licence," Nair mentioned in his post.
Nair said he consulted one of his friends, a lawyer, to ensure that the he was not fined wrongly. But his friend confirmed that it was illegal to offer lift to an unknown person in a private vehicle. Nair visited the court on Friday, where he was ordered to pay ₹2,000 to reclaim his licence. He added it took a few hours for him to get back his licence.
Copspeak
Traffic police officers said not every motorist who offers a lift to strangers is penalised, but only those whom they suspect might take money from people — which is an offence.
"Only a vehicle with a yellow number plate (tourist vehicle) can charge passengers. We have observed that drivers charge anywhere between ₹30 to ₹50 for dropping people to Panvel, Belapur, Kharghar and Vashi from Airoli junction," said a traffic police officer.
Senior inspector Tanvir Shaikh from Rabale traffic police station said the officer who fined Nair followed the law.
GRAPHIC
The law
Under section 66 (1) of Motor Vehicle Act, no owner of a motor vehicle shall use or permit the use of the vehicle as a transport vehicle in any public place whether or not such vehicle is actually carrying any passengers or goods save in accordance with the conditions of a permit granted or countersigned by a Regional or State Transport Authority or any prescribed authority authorizing him the use of the vehicle in that place in the manner in which the vehicle is being used.
₹2,000
Penalty for flouting the rule
Quote
I broke the law and paid the fine. But the procedure was too long. There are several carpooling apps, which are making money by offering lifts. The traffic police should shut down these services if they are against the law. I only stopped to help. The officer could have asked the passengers to get out.
Nitin Nair
Close Story
Personalise your news feed. Follow trending topics