Dawood's 3 properties in south Mumbai sold for Rs 11 crore, to be part of redevelopment project
Nov 15, 2017 07:54 AM IST
Saifee Burhani Upliftment Trust, which bought the properties, will have to pay Rs11.58 crore in 90 days
In a major move to stifle the operation of underworld don Dawood Ibrahim's D-Company in the country, the government has managed to sell three properties that belonged to him for a little over Rs11 crore in an auction, which was held at the Indian Merchant Chambers (IMC) on Tuesday.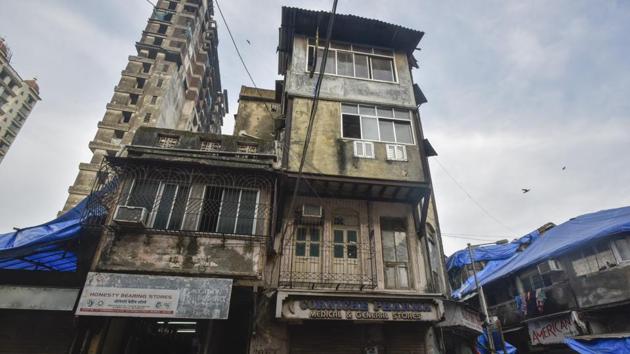 All the three properties were won by Saifee Burhani Upliftment Trust (SBUT) in an auction organised by Competent Authority (CA) under the Smugglers and Foreign Exchange Manipulators (Forfeiture of Properties) Act, 1976, conducted by competent authority P Selvaganesh and R N Desouza, joint commissioner. The properties were seized since 1993 serial blasts accused Dawood is still wanted.
As a precautionary measure, officials of Mumbai police and several other agencies kept tab on the proceedings in and around the venue, which was situated near Churchgate station. Several vehicles of the city police and adequate staff was also deployed there.
The SBUT purchased Shabnam Guest House, a double-storied building on Yakub Street for Rs3 crore. Flat numbers 18-20, 25,26 and 28 of the Damarwala Building, and houses 34-40 on Pakmodia Street and Yakub Street, where Iqbal Kaskar and his late sister Haseena Parkar used to reside was auctioned for Rs3.52 crore and the Hotel Raunaq Afroz on Pakmodia Street went for Rs4.52 crore. A former journalist raised the highest bid of Rs4.28 crore for the hotel last time in 2015, but was unable to deposit the sum in the stipulated time.
As per officials, now the SBUT will have to pay 25% of the amount within 30 days and the full amount within 90 days. A total of six properties were put up for auction but only three belonged to Dawood.
The officials who auctioned the properties said they had kept stringent clauses this time so that bidders who cannot pay up later do not enter the bid. There were a total of 12-15 bidders this time and the overall response was very good, as per officials.
The SBUT had submitted bids through e-auction, sealed tenders and had sent representatives for public bidding if the need arises. The sealed bid submitted by SBUT won the bids, officials said.
An SBUT spokesperson said the three properties (Shabnam Guest House, Damarwala building and Hotel Raunaq Afroz) fall under their ongoing Bhendi Bazaar redevelopment project. "These buildings are in dilapidated condition and unfit for living. So to ensure the safety of the families living in these buildings and to carry on with the redevelopment project, we participated in the bidding and acquired these properties," their statement read.
Incidentally, as per officials, Dawood's brother Iqbal Kaskar has again moved HC against giving his flat for auction.
Rs4,000-cr project covers 250 buildings
Gangster Dawood Ibrahim's three properties, which were bought by Saifee Burhani Upliftment Trust (SBUT), will be part of Bhendi Bazaar redevelopment project, which is touted as one of the biggest revamp projects in urban India.
The Rs4,000 crore Bhendi Bazaar revamp project will take place on 16.5-acre land covering 250 old buildings and will see the rehabilitation of 3,200 families. Around 1,250 shopkeepers will also get new premises. It is divided into nine sub-clusters and currently work in 2 sub clusters is on.
The 250 buildings will be replaced by 17 new towers, of which 13 will be inhabited by old tenants and four will be put on sale.
Till now, 2,000 families have vacated their premises. The whole project is financed by the SBUT trust till now and will be completed in 8-10 years.
The Maharashtra government, both the previous Congress-led regime and the current BJP-led one, have been supportive of the project and have cleared most of the hurdles the SBUT faced.
The revamp is one of the key infrastructure projects which is being monitored from the chief minister's war room.