Govt will break world record for farmer suicides after Mumbai-Nagpur eway is built: Shiv Sena
Updated on Jun 13, 2017 09:30 AM IST
Mumbai city news: The Shiv Sena said protesting farmers were being threatened with imprisonment for hindering government work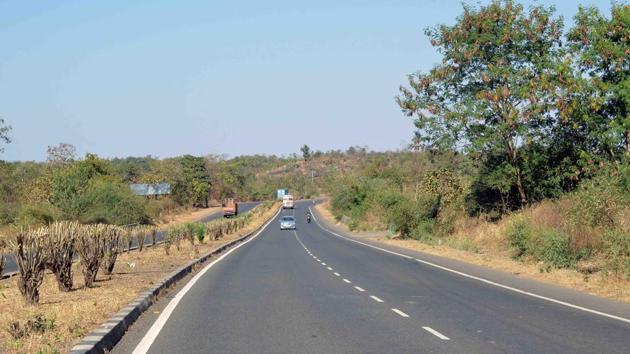 Press Trust of India |
, Mumbai
Press Trust of India
The Shiv Sena said the proposed expressway between Mumbai and Nagpur, called the Samruddhi Corridor, will lead to a rise in farmer suicides in Maharashtra. It asked the government on Monday if it was trying to secure a Guinness World Record for farmer suicides.
"The government machinery is being misused to build this expressway. Protesting farmers are being beaten up and threatened with imprisonment if they hinder government work. The only thing left now is to cut off the heads of the protesters," read an editorial in the Shiv Sena's mouthpiece 'Saamana'.
The 702-km expressway will pass through Nagpur, Buldhana, Amravati, Wardha, Washim, Thane, Aurangabad, Akola, Bhiwandi and Nashik. It is expected to halve the time taken to travel between Nagpur and Mumbai.
Farmers in Sinnar and Igatpuri tehsils in Nashik and those from Shahpur and Kalyan tehsils in Thane have protested as the expressway is expected to pass through their lands. They have blocked the roads several times and staged rallies against the project, fearing the forcible acquisition of their land by the government.
"Maharashtra chief minister Devendra Fadnavis wears a smiling mask on his face all the time, but his real face comes out when he sneers at farmers' woes," added the editorial.
"The farmers do not want to sell their mother [irrigated land]. You cannot lead them to the grave with your atrocious policies," it added.
The Shiv Sena said the Mumbai-Pune expressway, a pet project of late Sena patriarch Bal Thackeray, was implemented by BJP leader Nitin Gadkari. The party added that it didn't object to the project as farmers were not against it.
"We have never objected to development. But it should not come at the cost of farmers' lives. Had we been opposed to development, we would have not built scores of roads and flyovers in Mumbai. Development is the need of the hour but farmer suicides have to be stopped first. Their loans should be waived," it said.