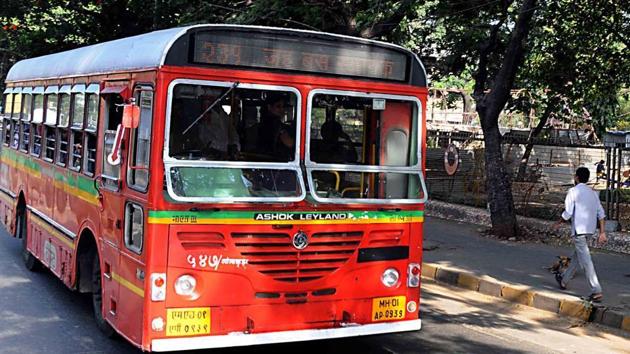 In Mumbai: Catching a BEST bus in congested areas to get easier
This move comes a day after BEST said it would stop plying 25 AC buses in Mumbai
UPDATED ON APR 14, 2017 12:22 PM IST
Brihanmumbai Electricity Supply and Transport (BEST) officials said they were likely to reorganise the routes of about 350 buses in the city. This means that while the wait for a bus is set to increase on certain routes, residents of high-traffic areas can look forward to catching buses faster.
This move comes a day after BEST said it would stop plying 25 AC buses in Mumbai.
BEST officials said there were several routes on which the buses ply 'dry' — without adequate commuters. They plan to reduce the number of buses on such routes. Officials also plan to scale back operations in areas where four to five buses ply on the same route in rapid succession. However, BEST will also identify routes where traffic is high and services need to be improved.
"Earlier, four buses would ply from spot A to spot B. Now only two will ply. The frequency of the buses will thus reduce. However, we plan to increase the frequency on busy routes. If only one bus operated once every 30 minutes on the route from Andheri (East) station to SEEPZ , we will now increase this to two as we do not want to lose out on passengers in high-traffic areas," said a civic official.
"The BEST chief suggested various measures to curtail the body's losses at a recent meeting attended by group leaders. Reorganising the bus routes was one such idea. However, the civic body should fund BEST. The transport body should not inconvenience commuters to make up for its losses. Cuts in services rendered to citizens should be on par with cuts in BEST employees' salaries," said Rais Shaikh, Samajwadi Party group leader.
BEST is currently suffering from a financial deficit of about Rs590 crore. Over the past two months, the transport wing has been unable to pay its employees on time. While there is no clarity on whether the civic body will help its undertaking, BEST has started undertaking measures to cut down on its expenditure.
BEST also plans to increase the minimum bus fare from Rs8 to Rs10. This move alone is likely to help it earn an additional sum of Rs112 crore a year, said sources.
Read
Mumbai: BEST commuters to feel the heat as 25 AC bus services shut down
Mumbai: BEST union to go on strike if body implements hike
In Mumbai: BEST mulls hiking fares by ₹4, reducing services to cut losses
Close