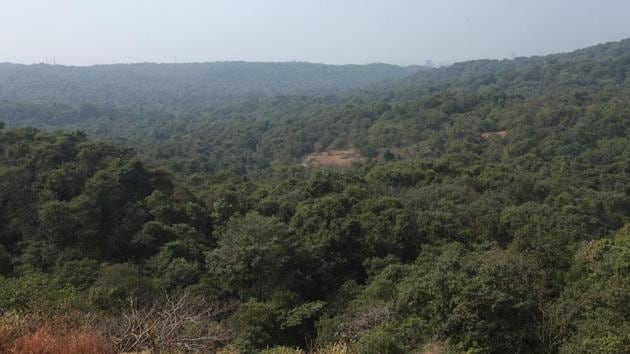 Increased wildcat sightings in Kashi indicate shift from Yeoor
Merely 147 animals were sighted this year, compared to 205 last year.
UPDATED ON MAY 03, 2018 11:59 PM IST
While wildlife enthusiasts were disheartened with the drop in animal sightings at the Yeoor and Chenna belt of the Sanjay Gandhi National Park, wild cats along with other species of mammals did visit the Kashi range of the national park, during the annual animal census conducted on April 30. Nearly all the mammals in the forest including, two leopards, were spotted at the Kashi site located behind the Fountain Hotel, along the Ghodbunder Road, Thane.
The annual forest census was organized by the forest department on the occasion of Buddha Purnima at the Yeoor range of Sanjay Gandhi National Park and while close to 100 volunteers had registered for the event, only 24 were present for the actual census, informed the forest officials.
Merely 147 animals were sighted this year, compared to 205 last year. While forest officials claimed that these sightings at Kashi are based on luck on the part of those present, some expressed concern that the presence or absence of settlements in the area might be the reason for increased sightings.
R Pawar, range forest officer of Yeoor said, "This year we spotted four leopards, out of which two were spotted at the Kashi range. The other two were spotted on the east side of the Yeoor and Panchpakhadi range, each. Apart from leopards, wild cats, wild boar, Sambar and chital were also spotted in this region. This year, a total of 147 animals were spotted, which included 65 monkeys, seven chitals, seven sambars, four wild boar and five wildcats, among others."
He said that the survey results are based on the volunteers knowledge and vigilance, and cannot be used to study the trends of these animals.
Nandkishore Sonawane, the forest guard who spotted the leopard at the Kashi range said, "We saw scratch marks, scats and pugmarks of the leopards on our way to the machan (watch tower). The first leopard was spotted at 5.40 pm while the second was sighted at 10.25 pm on April 30. There are few settlements near Kashi, so these leopards must have come in search of stray dogs."
Kaustubh Darves, a nature expert from Thane, echoed Pawar's remarks about the scientific standing of the information collected. "The only reason most leopards venture towards Ghodbunder is because it gives them connectivity to areas of Vasai, Virar and Gujarat, so they can wander for prey on a larger base. Moreover Yeoor now is densely populated so that is also one of the reasons why leopards must be going towards Ghodbunder which is still much peaceful. However these are just speculations as the survey depends on factors like vigilance of the volunteers and chances of animals coming to the watering holes chosen for sightings," he said.
Pawar also stressed that this was a manual survey and the actual count would be revealed early next month after the completion of the in-camera survey. "The SGNP has already fitted cameras across the forest to capture footage of the animals. This survey will give the exact number of mammals in the Yeoor forest range. The result of this survey will be declared at the end of May or by early June."
Close