JEE-Main question paper: Mumbai-based institute writes to HRD ministry, seeks probe
This comes after allegations that the recently-held Joint Entrance Examination Main were taken from a mock question paper set by a coaching institute.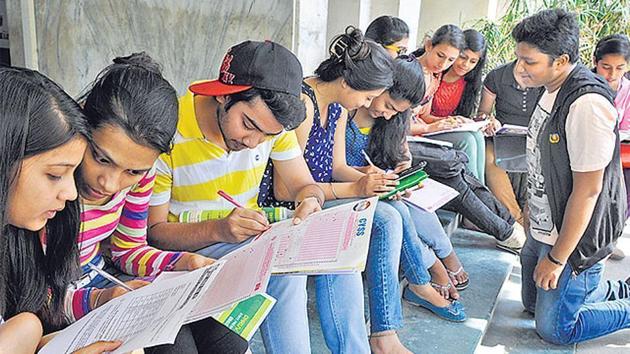 Updated on Apr 12, 2018 11:43 PM IST
Days after the Central Board of Secondary Education (CBSE) refuted allegations that a few questions in the recently held Joint Entrance Examination (JEE) Main were taken from a mock question paper set by a coaching institute, students are still writing to the CBSE to reconsider their complaints. A coaching institute from Mumbai too has written to the Ministry of Human Resource Development (MHRD), seeking intervention in this matter.
"It's a matter of the lives of lakhs of students across the country who work hard to prepare for JEE. We are not trying to blame this on any one individual or institution, but close to nine questions in JEE-Main were similar to the ones from a 2016 mock test conducted by a coaching institute in Andhra Pradesh," said Vinay Kumar, MD and CEO of Rao Academy, a coaching institute.
Earlier this week, students pointed out that nine questions from the Physics section of the JEE-Main written examination that was held on April 8 were similar to the questions that had appeared in a mock test conducted by Narayana Academy. Several students wrote to CBSE, asking it to probe the allegations.
"Subject experts put together 1,500 questions in two months, and all original and handwritten . After that, 90 questions are drawn randomly and eight to nine sets are prepared. Any one set is randomly picked for the exam on the final day," said a CBSE spokesperson, denying claims of similarity between the questions in both papers.
On Thursday, the board also went ahead and submitted a written complaint with the Delhi Commissioner of Police against a website for spreading "false news" about identical questions. "These complaints are baseless and are being circulated through WhatsApp to damage the image of the board and the therefore we have taken serious cognizance of the matter," added the spokesperson.
Topics
Close Story
Personalise your news feed. Follow trending topics