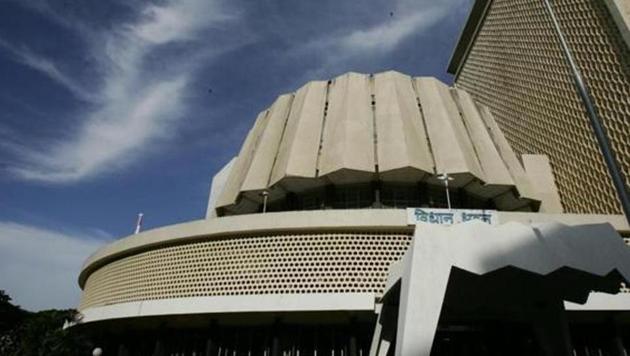 Maharashtra govt tables Bill to get power over private property to lay underground utilities
Opposition leaders object to Bill, which also proposes that decision on acquiring user rights of land cannot be challenged in court
UPDATED ON MAR 16, 2018 12:24 PM IST
The Maharashtra government has tabled a controversial Bill in the state Assembly, which if passed, will give it absolute power over privately owned land for laying underground pipelines and ducts for utilities and services.
The bill proposes compensation for damage or loss of property during the work, but also recommends penalty for land owners who create obstructions. Even more controversially, it has provisions that disallows a civil court from entertaining any suit or trying any dispute or passing an interim injunction challenging the orders issued by the competent authority under the Bill.
Opposition leaders have already objected to provisions of the Bill — called the Maharashtra Underground Pipelines and Underground Ducts (Acquisition of Right of User in Land) Act, 2018 — and have demanded modifications.
Explaining the need for such a Bill, state revenue minister Chandrakant Patil said the provisions are aimed at the speedy implementation of infrastructure projects and at avoiding inordinate delays in the acquisition of land under the existing framework.
Many huge infrastructure projects are underway across the state's urban areas, including four Metro corridors in Mumbai, most of which are expected to impact the existing underground utilities, and the government wants to avoid delays in repairing or relaying of these utilities, the minister said.
Currently, the state has no legal framework to deal with issues that arise out of the process of laying underground pipelines and ducts on private plots.
The Bill also specifies processes that include publication of notification regarding the intention to acquire user right of land for underground pipelines and ducts; appointment of competent authority for acquisition of user right; declaration of acquisition; restrictions regarding use of land; determination of compensation, deposit and payment of compensation and period for payment of compensation; and other powers such as that to enter the land before execution of work and survey as well as after work for maintenance and inspection, among other things.
The Bill will allow a "competent authority", in public interest, to issue a notification about its intention to acquire user right for any private land. The land owner can raise objections before the authority, but its decision will be final and cannot be challenged in court. Furthermore, any person found guilty of obstructing or causing damage to the work will face up to one year imprisonment.
Objecting to the Bill, Congress MLA Jaykumar Gore questioned the government's intention over providing absolute power to such an authority. "Why has the government suggested provisions that the competent authority's order cannot be challenged in civil court," he asked.
The discussion on the Bill will continue on Friday. It has to be cleared in both Houses to be enacted.
Close