Malaria cases dip; sharp rise in dengue cases over 2017 in state
While Maharashtra recorded 2,134 cases of dengue till July 31, 2018, it recorded 372 cases till july 31, 2017.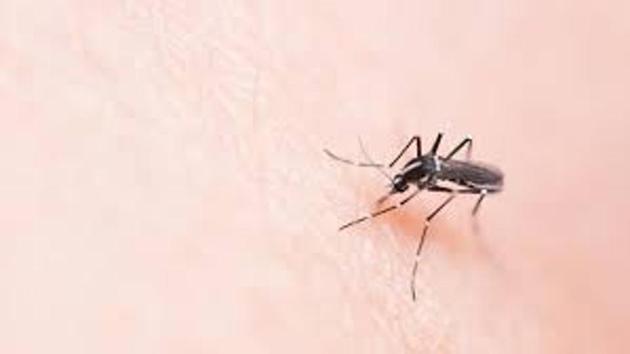 Updated on Aug 12, 2018 12:02 AM IST
Hindustan Times |
, Mumbai
Sadaguru Pandit
While Maharashtra witnessed a significant drop in malaria cases in the first six months of 2018 as compared to last year, the state saw a sharp rise in dengue cases.
According to data furnished by Dr Jagat Prakash Nadda, Minister, Health and Family Welfare in the Lok Sabha on Friday, the state reported 3,197 cases of malaria till June 31 and 2,134 cases of dengue till July 31 this year. In 2017, the state had recorded 4,563 cases of malaria till May 31, so the number was higher in the first five months as compared to six months in 2018.
Meanwhile, dengue cases have seen a sharp rise this year, as the state recorded only 372 cases in the first seven months of 2017.
Malaria and dengue cases for the entire 2016 were 23,983 and 6,792 respectively. In 2015, 56,603 malaria cases and 4,936 dengue cases were reported.
Authorities cited lack of sentinel surveillance system as a reason behind sharp increase in dengue cases. Meanwhile, officials are expecting an increase in number of cases this year with two more months of monsoon left.
Dr P Awate, state surveillance officer, said majority of these cases are recorded in the tribal regions such as Gadchiroli, Gondia, and Chandrapur, and in western regions – Mumbai, Thane, Palghar and Raigad.
The districts are divided into three stages of emergency with specific action plan and treatment guidelines for every stage.
"The stages of emergency are identified with the help of annual parasite incident (API) system, under which, areas with more than one incident per 1,000 people received additional surveillance and clinical resources. Wherever API is more than 1, we increase surveillance, treatment and laboratory facilities to control and decrease the spread of vector-borne diseases," said Dr Awate.
State entomologist, Dr Mahendra Jagtap, said every case is investigated under supervision of district authorities to find out the cause, origin of infection and amount of transmission.
Close Story