Mumbai-Pune expressway commute to get smoother as 2 drones will handle traffic
Jul 28, 2017 04:43 PM IST
The expressway sees major traffic snarls, especially on weekends when a lot of people travel to Lonavala and Khandala
Don't be surprised if you spot a drone while travelling on the Mumbai-Pune expressway.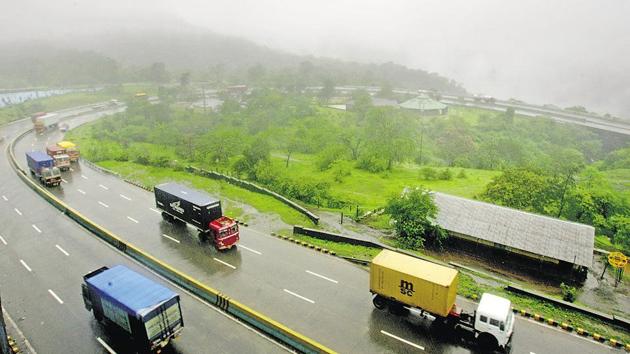 The Maharashtra government has allowed the highway police to get two drone cameras to control traffic along the 94-km stretch.
The expressway sees major traffic snarls, especially on weekends when a lot of people travel to Lonavala and Khandala. Moreover, an accident or landslide during the rains throws the traffic out of gear for 3-4 hours.
The expressway has three lanes on each side.
The first lane (the one adjacent to the divider) is for overtaking. The second lane is for light vehicles and the third for buses and other heavy vehicles. However, most motorists don't follow the rules, crashing into vehicles that lead to traffic snarls.
The pile-up pushes traffic even on the old Pune Mumbai highway and adjacent areas of Navi Mumbai.
A senior police officer said drone cameras could improve their response time.
Vijay Patil, superintendent of police, highway safety patrol, confirmed they were in the process of procuring two drones. The police have given specifications for quotations, but the actual purchase will take a while, said sources.
The move comes after a drone camera was tested on the expressway in August 2016 to check traffic violations. Forty-one people were fined for lane-cutting and speeding as part of the drive.
In a report to be submitted to the government soon, the state highway authorities pointed out the loopholes in the drone-monitoring exercise.
They said the camera installed on a device to capture images could not take images during heavy rain, leading to accidents. The report said the drone cameras can produce good results at a height of 30m.
Read: Accidents down, but fatalities up by 28% on Mumbai-Pune Expressway in 2016