Mumbai University's autonomous colleges get full marks for paper checking
Even though they deal with fewer answer sheets, experts feel system is better than varsity's OSM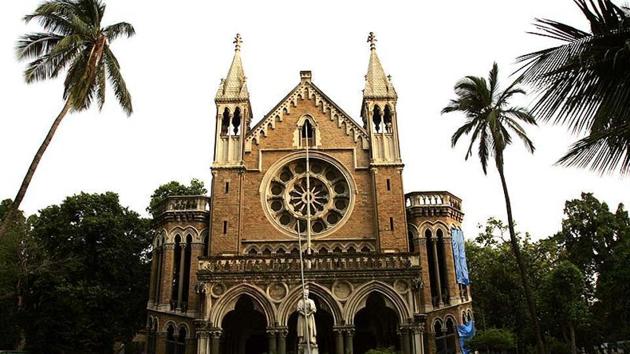 Updated on May 13, 2019 07:04 AM IST
Is autonomy the way forward for the University of Mumbai (MU)? Experts comparing the assessment performance feel so.
Here's why. For the past three years, the MU's on-screen marking (OSM) system is facing a range of issues – delays in uploading scanned answer booklets leading to delays in assessment; exams and assessment work stretching for months, eventually eating into teachers' vacations and absence of punitive action against teachers who haven't managed to assess a single paper in the past three years, to name a few.
Compare this to a majority of the 26-odd autonomous colleges who have not only managed to adhere to the 90-day compulsory teaching period before conducting examinations, but also finished online assessment of answer booklets.
Malad's Nagindas Khandwala College was awarded autonomy in 2016, which was implemented in phases over the past three years. This year, the college introduced online assessment of papers. More than 27,000 answer booklets were assessed within 20 days, after which results were announced.
"Implementing online assessment for college exams was smooth, thanks to the assessment work that our teachers were involved in for the past two years," said Ancy Jose, college principal.
Unlike the university's OSM system, where teachers have to be present in an authorised assessment centre, Khandwala upgraded their system that allowed teachers to assess papers from home. "The security system is designed in a way that teachers have to match their live photo in order to be able to assess the paper to avoid misuse of the system," said Jose.
OSM system was first introduced in 2017 by former MU vice-chancellor Sanjay Deshmukh against the views of many members of the varsity's academic council. They insisted that if implemented, computerised assessment should be limited to unaided sections to control the number of papers to be assessed. Deshmukh went against all views. The end result: six-month delay in declaring results, several thousand answer booklets missing in the system, teachers complaining of internet trouble and several students missing out on higher education opportunities. This led to the eventual ouster of Deshmukh from the VC's post in October 2017.
Vinod Malale, deputy registrar (public relations) MU, told HT that assessment of papers through OSM has improved over the years and teachers' complaints are very few of late. "The only complaint teachers have is zero accountability as some teachers get away without assessing a single paper. This year, we have changed this and made it clear that every teacher will have to participate in assessment or face action," said Malale, adding the response of teachers is positive and work is going on smoothly.
Jai Hind College in Churchgate finished exams for all batches by April 24, and teachers worked for two weeks to finish assessment. "We follow a white-paper format in our college, where students get to see their assessed papers in case they need some clarity on some topics, or are unhappy with their scores. Once that process is over, results are announced. While the final certificate will come from the university, our students will have their results in hand soon," said Ashok Wadia, principal.
Declaring results in time gives students the freedom to apply for higher education institutes. "Many of our students are applying to foreign universities and timely result has accelerated this process for hundreds of final-year students," he added.
A handful of autonomous colleges, including SVKM's Mithibai Autonomous College in Vile Parle, plans to introduce online assessment from 2019-20.
"We made sure teachers got down to assessment of papers as and when the exams got over and results too will be announced soon," said Naresh Chandra, principal of Birla College in Kalyan, adding they hope to go paperless next year.
Experts have been pushing for more colleges to opt for autonomy. "There are four facets of autonomy — academic, financial, administrative and managerial. Technically, autonomy survives on these four pillars, but what colleges are getting right now is only academic autonomy, which dilutes the power," said SS Mantha, former director of the All India Council for Technical Education (AICTE). "In order to initiate any new project, one needs financial backing. With that important part missing, the growth of the institute is limited."
Close Story
Personalise your news feed. Follow trending topics