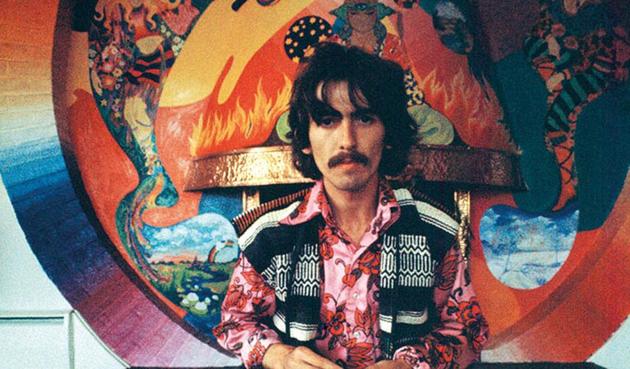 Mumbaiwale: The artists who put Bombay on the record
The city (and one studio) has been the venue for some famous international music recordings. Take a look
UPDATED ON DEC 07, 2018 10:46 AM IST
Sorry millennials. Sorry start-ups. Sorry content creators. Creative people have been collaborating long before the internet, and this city has been the venue for some pretty epic recordings since the 1950s. This year marks 50 years since Beatle George Harrison flew to India, spent some time in Bombay and recorded some music here. Take a look at what happened at the time, and how other artists made music in the city.
A Bombay brick in a Wonderwall
In early 1968, George Harrison flew to Bombay, intending to work on the soundtrack to the film Wonderwall. Sessions wrapped up quickly, from January 9 to 13, at the EMI recording studio housed in the Universal Insurance Building on PM Road, in Fort.
He'd been to Bombay before. In 1966, Harrison and his wife Pattie stayed at Colaba's Taj Mahal Hotel under the name Mr and Mrs Sam Wells. Harrison had grown a mustache and cut his hair, and even our immigration authorities didn't realise a celebrity was visiting.
Harrison was there to learn sitar music with maestro Ravi Shankar. "Ravi would give me lessons, and he'd also have one of his students sit with me," Harrison wrote in a letter. "My hips were killing me from sitting on the floor, and so Ravi brought a yoga teacher to start showing me the physical yoga exercises"
The first days passed anonymously. But within the week, Harrison, venturing into the Taj lobby, was spotted by a young elevator attendant, and recognised. "Because of the mania, people soon found out I was there," Harrison's letter says.
The couple toured India, saw the Taj Mahal in Agra, and took plenty of photos. When they Harrison returned to India in 1968, the speedy studio sessions resulted in an instrumental track that was recorded in five takes and completed in London. Harrison also recorded some ragas, which eventually made it to the song 'The Inner Light'.
Wonderwall became the first solo record by a Beatle. And there's a short clip (barely 40 seconds) of those recording sessions on YouTube, uploaded by TheBeatlesDay.
Oh, and Harrison was back in the 1970s to learn more music, more yoga and see more of the city. He stayed briefly at Bandra's Hotel Oscar (where 12 Union Park by Shatranj now stands, off Carter Road), close to Shankar's home.
The Dave Brubeck recording that wasn't
In 1958, jazz musician Dave Brubeck and his quartet toured the world on a US-sponsored initiative. Brubeck dropped in to India between March and April, visiting Rajkot, Bombay, Delhi, Hyderabad, Madras and Calcutta.
Bombay was an interesting stopover. The band was invited over to the Malabar Hill home of an industrialist, who'd also called sitar maestro Abdul Halim Jaffer Khan and a group of other Indian musicians. Musicians did what musicians do: they had an east-west jam session, a move that Brubeck later said made him play differently.
"Although Hindu scales, melodies and harmonies are different, we understood each other. The folk origins of music aren't far apart anywhere in the world," he told a Jazz magazine in the 2000s.
Brubeck wanted to record some sessions in Bombay too. But this was the 1950s. The electricity wasn't very dependable and the fluctuations would speed up and slow down the tapes. "It ruined one of my favourite tapes I've ever made," he lamented.
Led Zeppelin rocks, rolls and records
The band dropped into Bombay after touring Japan in September 1971. In February the next year, they made a stopover on the way to a gig in Australia (after being denied entry to Singapore), taking a taxi and filming the sights.
But October 16, 1972, is when epic things happened. The band had been staying at a suite at the Taj and dropped into the hotel's posh members-only club Blow Up. But they eventually left for another club not too far away – Slip Disc (where the shuttered Voodoo now stands, and where entry cost Rs 5). They were stopped at the entry, because the guard thought they were broke hippies. But they did eventually play a 20-minute gig (yes, they played 'Whole Lotta Love') for the lucky ones there.
Three days later, they recorded with local musicians. They tried out a variation of their song called 'Four Friends and Four Sticks' at the same EMI studio that Harrison had worked in. The local musicians included sarangi player Ustad Sultan Khan, percussionists and violin, shehnai and tambura players. Flutist and composer Vijay Raghav Rao was present to translate and help the two sides communicate. You can hear the music on the Led Zeppelin's deluxe edition of the album Coda on two tracks 'Four Hands (Four Sticks)', and 'Friends'.
Close