Nirav Modi's sister Purvi Mehta helped divert
₹

1,201 crore using shell firms: ED

Updated on Mar 22, 2019 09:54 AM IST

Purvi Mehta, director of firms in Dubai, Hong Kong, says she is unaware of the transactions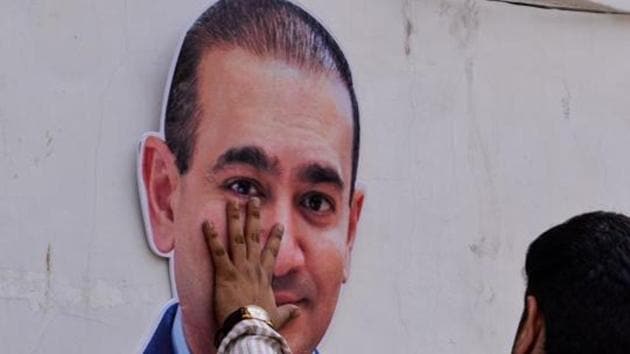 The Enforcement Directorate (ED) in a supplementary charge sheet filed before the Prevention of Money Laundering Act (PMLA) court has claimed that ₹1,201.18 crore or 175.1 million US dollars were diverted with the active participation of Purvi Mehta, Nirav Modi's sister.
In the supplementary charge sheet filed on March 8, the ED has claimed that Mehta was a director in Dubai and Hong Kong-based companies which received funds obtained through LoUs by Nirav Modi.
"The proceeds of crime generated through fraudulent acts has been siphoned off and laundered to various overseas companies and countries for concealment, layering and integration into main financial system through acquisition of properties or through investment in financial assets and layering through various accounts in different countries, with the active partaking by Purvi [sic]," wrote the ED in its charge sheet.
Mehta has maintained she had no knowledge of these transactions.
In a reply before the court hearing of the plea filed by ED for confiscation of Nirav Modi's properties, Mehta had said she had nothing to do with the alleged proceeds of the crime.
The agency had attached her savings account in Syndicate Bank (which had a balance of ₹1.96 crore).
Mehta is listed as director of Lili Mountain Investment Company, based in the British Virgin Islands and is one of the dummy companies Modi had set up. It was used to transfer ₹343.02 crore between March 2013 and March 2014.
"The funds were further transferred to two companies, Forecom Worldwide Investment (USD 30M) and Jade Bridge Holdings Ltd (USD 20M). The same amount was then invested in Firestar International Private Limited (FIPL), India as FDl. FIPL is owned by Nirav. It may also to be noted that in the subsequent years, no other transactions are reflected in these intermediary companies i.e., Jade Bridge Holdings, Forecom Worldwide Investment, Lili Mountain Investment Company, emphasizing the fact that the companies were used only to layer the funds and to obfuscate the real source, which is the LOUs issued by playing fraud on PNB," reads the complaint filed by ED.
Mehta is also the owner/director of the Dubai-based Fine Classic FZE, which had, in a separate transaction, transferred ₹446.12 crore to Firestar Holding Ltd in Hong Kong, a subsidiary of Firestar International Pvt Ltd. For this transaction, Firestar issued preference shares to Fine Classic FZE and later transferred that amount to Mehta seemingly as redemption of those shares.
Additionally, Mehta is listed as a beneficial owner of Singapore-based Novelar Investments Private Ltd and Islington International Holdings Pvt Ltd.
She is a settler of The Ithaca Trust, which Nirav Modi used to buy at least two properties in New York within a month of leaving India in early 2018.
Close Story
Personalise your news feed. Follow trending topics