Now, restaurants in Maharashtra may soon have to pay for overcharging
Dec 16, 2016 09:12 AM IST
However, a bar and restaurant owner from western suburbs termed the proposed Legal Metrology Organisation dictate as "absurd."
After cracking the whip on vendors selling packaged products well above the maximum retail price (MRP) in stadiums across the state, the Legal Metrology Organisation (LMO), Maharashtra has decided to go after restaurants overcharging beer, soft drinks and packaged drinking water.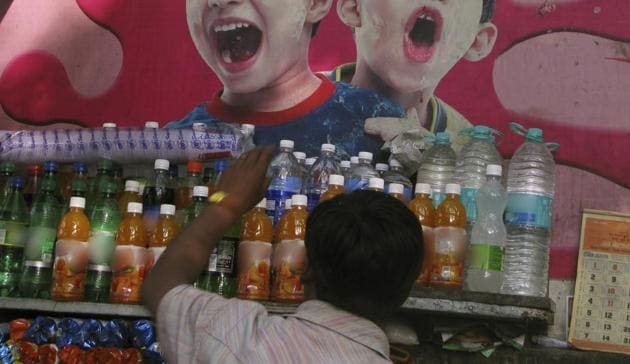 "We are writing to the Indian Hotel and Restaurants Association (AHAR) to ask its members to stick to the MRP on packaged food and beverages while billing customers. This includes beers, soft drinks as well as bottled water. The rule will be applicable to all municipal corporation graded eating houses/permit rooms, as well as star hotels," Controller, LMO, Amitabh Gupta told HT on Wednesday. "We will begin checks soon," he added.
A week back, Gupta said the director of LMO, Delhi, had issued a circular prohibiting restaurants from selling packaged items for more than the MRP. "It would essentially mean no packaged food or drink can be sold beyond the MRP at restaurants. Articles like beer, soft drinks and packaged water bottles come with an MRP," he said.
While president of AHAR, Adarsh Shetty was unavailable for a comment, a bar and restaurant owner from western suburbs termed the proposed LMO dictate as "absurd". "They should know that in Mumbai we pay Value Added Tax (VAT) and service tax on beer and other packaged products over the MRP. In five star hotels, the array of taxes on beer is almost 43 per cent above the MRP. How is it possible to serve beer at MRP," asked the restaurant owner.
He said the bar/restaurants have also to pay salary to waiters, electricity bill and house rent. "These factors determine the retail price of beer or any other item in the establishment," he said. However, if someone takes a parcel or take-away of beer or any other beverage, the restaurants sell it at MRP. "We charge extra for the service at the establishment."
Gupta, meanwhile, said the restaurants can ill-afford to overcharge under the pretext of "service". "They can charge for their service (apart from service tax) on the bill, not on (packaged) products."
Asked if the same rule would be applied to other packaged alcoholic beverages with MRP printed on bottles, Gupta said, " if one orders the full bottle, the restaurant has to sell it at MRP."
Meanwhile, the restaurant owner maintained the association (AHAR) will move court "if the decision is forced on us".
Read
BCCI faces heat over sale of overpriced water during Wankhede Test