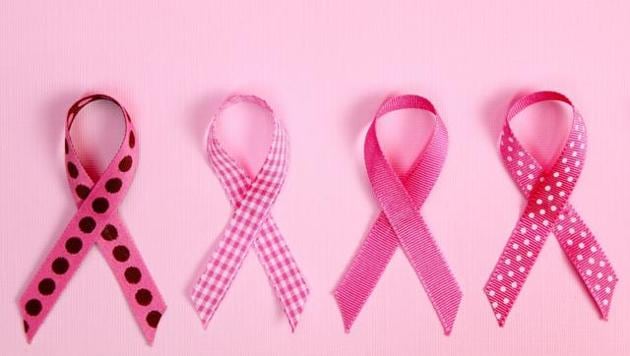 Only 38% Mumbai women do breast self-examinations to detect cancer, says study
Five hundred women from Mumbai, in the age group of 18 to 70, were surveyed between April 2016 and September 2016 through a structured questionnaire
Hindustan Times | By Sadaguru Pandit
, Mumbai
UPDATED ON APR 05, 2018 10:00 AM IST
Even though 90% women in Mumbai are aware that the most common indication of breast cancer is a lump in the breasts, only 38% regularly undergo Breast Self-Examination (BSE) test — considered as an effective and easy way of self-diagnosis — revealed a recent study.
The study, Breast Cancer Awareness among Women in an Urban Setup in Western India, was published in the Indian Journal of Medical and Paediatric Oncology. Dr Ranvijay Singh, department of medicine, RCSM, Government Medical College, Kolhapur and his colleagues from government medical colleges across Maharashtra, Karnataka, Gujarat and Lahore, Pakistan, said the purpose of study was to assess knowledge and awareness related to breast cancer along with willingness to be treated for the disease.
Five hundred women from Mumbai, in the age group of 18 to 70, were surveyed between April 2016 and September 2016 through a structured questionnaire.
Researchers found that while more than half of respondents (71.42%) knew the symptoms of breast cancer, awareness on the risk factors varied. Major discrepancies were found in self-diagnosis and care — only 38.09% performed BSE — even though 85.71% knew about the test and 90.47% thought it was important.
"Most common responses were 'just never done it,' 'never thought about it,' and 'my doctor didn't tell me.' Women were not against BSE, as 52.38% said they would perform it if the results were beneficial. This proves that awareness is extremely essential to ensure compliance," says Singh in the study.
City oncologists said Indian women are conservative about their bodies, which at times puts a physician in a fix on approaching the subject.
"It is difficult to approach the subject of BSE even for a female physician if the patient has come for fever or cough and cold. Moreover, women are generally in denial mode in terms of lump in the breast, as most of them think it's an after-effect of pregnancy or some minor trauma," said Dr Anil Heroor, onco-surgeon, Fortis Hospital, Mulund and Kalyan.
Researchers added the need to create more awareness about other symptoms of breast cancer such as pain in the breast, bleeding or discharge through nipple, change in skin texture, breast tenderness and lump in armpits.
"Awareness programs in India should also stress on other presentations of breast cancer, and not just focus on lump in the breast. Most of them (women) obtained this information from the media (42.85%) and thus it is essential to ensure that correct information is being circulated," said Dr Singh.
Breast cancer is the leading cause of cancer among Indian women with rates as high as 25.8 per 1,00,000 women and mortality of 12.7 per 1,00,000 women, according to union health ministry. India has a low survival rate for breast cancer, with only 66.1% women who were diagnosed with the disease surviving between 2010 and 2014, a Lancet study had found, earlier this year.
Close