Rain-drenched Mumbai dances to Rajini's beat
The festivities began as early as 5am, before the first show of the superstar's latest film was screened at 6am, and the crowds swelled with each passing hour
mumbai
Updated: Jul 22, 2016 20:24 IST
Diwali came early for Rajinikanth fans as thousands of Kabali fanatics burst firecrackers, danced to the beat of dhols and garlanded cut-outs, including a 55-foot-high one, of their 'Thalaivar' outside Aurora Cinema — one of the last surviving single screen theaters in Mumbai — on Friday morning.
The festivities began as early as 5am, before the first show of the superstar's latest film was screened at 6am, and the crowds swelled with each passing hour, with many waiting for hours to get tickets. Even the rain could not dampen their spirits.
Read: Who's the biggest Rajini fan in Mumbai?
The worshipping began with fans breaking open coconuts outside the theatre as an offering to their screen God.
The audience at Aurora cinema, Matunga, reacts to the film. (Pratik Chorge/HT Photo)
There was a special puja organised at the Shiv temple, which is located opposite the theatre, by those waiting to watch the 9am show. The same rituals, including another puja, were conducted inside the cinema hall, just before the first show began.
Soon as the first reels began to play, and Rajinikanth appeared on the big screen, the frenzy reached its peak. While many got off their seats and broke into jigs in the aisle, several others whistled and cheered for their favourite actor.
Read: The Rajini fever grips celebrities as Kabali hits theatres
Among the fans was national award-winning director Madhur Bhandarkar, a self-confessed Rajinikanth fan. "I really enjoyed the film. It was euphoria at a different level," said Bhandarkar, who changed his travel plans to watch the film. "I slept early last night so that I was here on time. These are never-seen-before scenes at Mumbai theatres."
Watch: The different looks of Rajinikanth over the years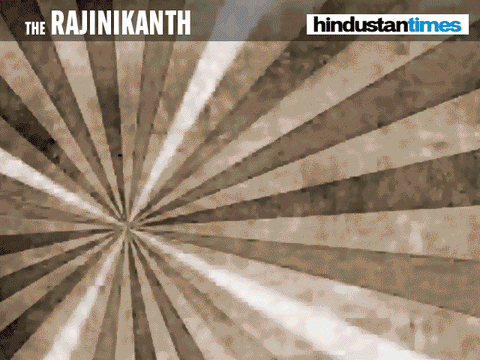 Aurora Cinema, which has been at the centre of the euphoria during every Rajinikanth film release, was decked up with flowers and garlands on the superstar's posters. "I will sleep once the festival ends," said Nambi Rajan, the theater's owner. "Our staff hasn't gone home for two days. They stayed here the whole night to prepare the place for all the festivities."
Read: Rajinikanth is ultimate, say fans after first shows across India
Outside the cinema hall, as the shows continued inside through the day, fans had organised blood and eye donation camps. They even distributed food packets to the poor in the vicinity.
An elephant procession, which fans had organised, could not take place as they could not procure the required permissions. But that didn't hamper the festivities.
"I will always watch Rajinikanth films until I am alive," said an 80-year-old fan, just as she entered the 'temple' of Rajinikanth in Mumbai.
Watch: How fans ace 'Rajini-isms'