Six Konkan wetlands may be declared ecotourism hubs
Jul 12, 2018 10:51 AM IST
Five districts in Maharashtra's Konkan region have identified six wetlands that could be declared ecotourism destinations
Five districts in Maharashtra's Konkan region have identified six wetlands that could be declared ecotourism destinations — a move that will put these ecologically crucial areas in the spotlight, increase awareness about their importance and help improve their conservation.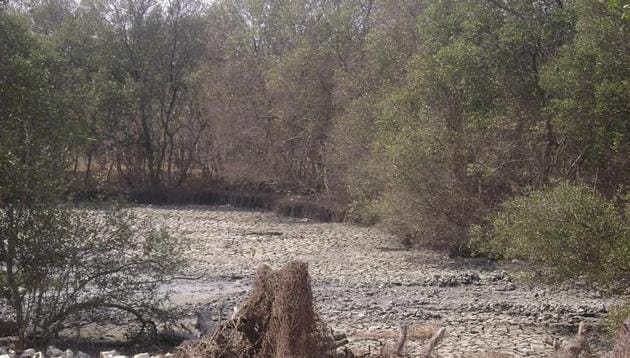 The Konkan divisional commissioner's office has received proposals from five Konkan districts. HT was the first to report, on January 3 this year, that the state government had begun the process of declaring at least one wetland from each district along the Konkan coast as ecotourism destinations.
Why are wetlands and their conservation important? Wetlands help take out carbon dioxide from the air, act as an important buffer between land and sea and are home to several species of marine animals.
The move to label some of them ecotourism zones come at a time when an increasing number of wetland destruction cases have been reported along the Konkan coast over the past year.
The Mumbai suburban district collector's office has selected the Gorai wetland and mangrove patch as its ecotourism destination; in Thane, Parsik Retibunder, along the Thane creek, has been selected.
Two wetland patches – Morbe in Khalapur and Hetaoni have been selected in Raigadl; Panju Island near Vasai has been selected for the Palghar district; and Paushi wetland near Kudal city has been identified in Sindhudurg. The Ratnagiri district is still developing its proposal.
The criteria for selection of these wetlands were three fold – they had to be at least more than 15 acres, or 6 hectare, in size, have a large population of migratory birds or resident wetland birds, and they should be home to peculiar floral and faunal species.
"The locations have been finalised, and we have directed the district administration of all these locations to start preparing the final development plan regulations (DPR) for ecotourism zones. They can take help from the tourism department," said SK Salimath, the deputy Konkan commissioner (revenue). "Depending on the final proposals and clearances needed for each location, a time frame will be given to each district to complete work and declare the location as an ecotourism site during the next meeting, scheduled during the last week of July."
Salimath said the state tourism department, or regional tourist organisations, will also be approached for infrastructure establishments after the final DPR is ready.
For the Mumbai suburban region, an eight-hectare, or 19.7 acre, mangrove and wetland patch at Gorai has been chosen as the ecotourism zone. "This site is close to the Malad creek and has excellent avian (bird) biodiversity. Recently, dolphins have also been spotted in the area. We have decided to set up watchtowers, a boardwalk, and the entire area will run on solar energy. A detailed proposal has been approved, and based on the next meeting, the tendering process and construction work will begin," said Satyanarayan Bajaj, deputy collector, Mumbai suburban.
Natural wetlands comprise creeks, estuaries, marshes, riverbanks, seashores, backwaters and coral reefs. Manmade lakes, saltpans, reservoirs, abandoned quarries and dams are also considered wetlands. Wetland destruction in the state was banned by the Bombay High Court in 2012.
"The basic objective is to protect and preserve these wetlands, and promote the biodiversity in these areas. We also want to educate people for them to better understand such ecotourism centres, and increase participation for their conservation. People can volunteer in the development of other wetlands and suggest new sites in different parts of the Konkan coast as well," said Jagdish Patil, Konkan commissioner.
JR Gowda, member secretary, Bombay High Court appointed wetland grievance committee said, "The idea is also to increase capacity building and provide livelihood schemes to local residents of these wetlands as their new status is declared. Based on the slow increase of tourist footfall, better accessibility and more revenue, the protection of these wetland areas will increase tremendously."
By declaring these areas as tourist zones, the government has taken positive step, said environmentalists. "But they need to ensure there is no concretising of wetlands and their surroundings. There are many more sites which need to be explored and identified. The task has just begun," said Stalin D, director, Vanashakti, and member of the HC committee