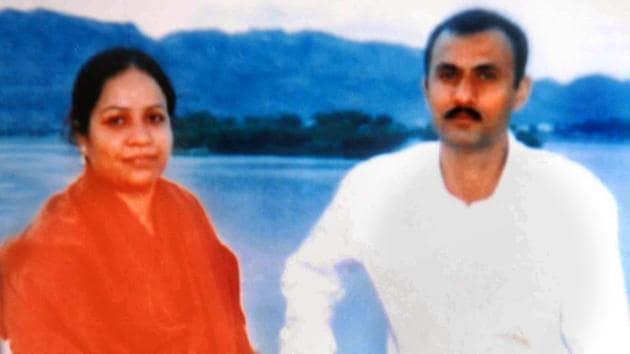 Sohrabuddin Shaikh encounter case: CBI's key witness declared hostile
The teacher, Naginbhai Rathod, is the 43rd witness to have been declared hostile in this case so far.
PUBLISHED ON APR 03, 2018 12:07 AM IST
A teacher who helped a Sangli family that had witnessed the kidnapping of Sohrabuddin Shaikh and his wife Kausarbi translate and understand their statement recorded in Gujarati to Marathi was declared hostile on Monday.
The teacher, Naginbhai Rathod, is the 43rd witness to have been declared hostile in this case so far. He was a crucial witness in the case because he had translated the statement of four members of the Apte family which was recorded in Gujarati by the state Criminal Investigation Department (CID) of Gujarat into Marathi. The family had accepted the content of their statement as true, when the statement was explained to them by Rathod.
However, since the family members had turned hostile during the trial, the prosecution had heavily relied on Rathod's evidence to prove the abduction of the couple. As per the Central Bureau of Investigation's (CBI) case, members of Apte family, namely Sharad Apte, his wife Anjali and daughter-in-law Manjhusha had travelled in the same bus boarded by Sohrabuddin and Kausarbi from where they were allegedly abducted by officials of Gujarat Police, before being killed.
The three, along with Sharad's son Amit, were crucial witnesses for CBI to prove abduction of the couple from the bus. However, when they came before the court they went back on their statement and claimed they did not notice any such incident. Hence, they were declared hostile by the prosecution. When CBI took over the probe, the family alleged that the statement recorded by the Gujarat police was in Gujarati and they were not aware about the contents of the same. Hence, CBI with the help of the local school principal approached Rathod to translate and explain the statement. Rathod, in his statement to CBI on March 3, 2010, claimed he had visited police headquarters on the instruction of his principal. He also claimed he was introduced to Sharad and Amit by the officers.
The statement states that Rathod read their statement, dated September 22, 2006, to Sharad and Amit and also explained its contents in Marathi. "They both confirmed the contents of all the statements to be true," read Rathod's statement.
However, on Monday when the teacher came before the court, he claimed that he has neither met the Apte family, nor has he visited the police headquarters. He further claimed he had only translated some pages from Gujarati to Marathi. Thus, he was declared hostile.
Close