Union budget: Jaitley brings no good news for Mumbai's 75 lakh commuters
Updated on Feb 02, 2017 12:31 AM IST
Railway budget lacks vision, ignores meeds of Mumbai's commuters, say activists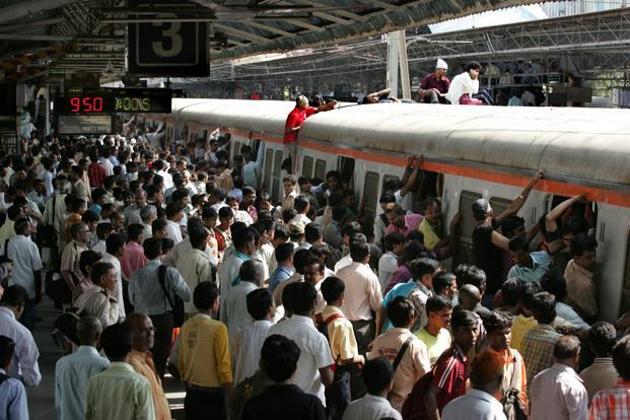 The first combined railway and financial budget of the Modi government did not have any major announcement to improve the travelling experience of the 75 lakh train commuters in Mumbai.
The Indian Railways budget — worth Rs1.31lakh crore — was presented in the Parliament by Union finance minister Arun Jaitley as a part of the entire Union budget.
In his speech, which spanned over an hour, Jaitley covered the railway-related budget components within a few minutes without mentioning suburban Mumbai. Unlike the past railway budgets, there was no announcement about introduction of new trains, surveys, projects or fund allocation for ongoing projects.
Railway officials said that they would come to know about details included for the city's suburban section after reading the budget's fine print.
A senior railway official said that the finance minister is expected to table the budget documents in the Parliament on February 3 and after which it would be made available to them too. "How much money is allocated to the suburban trains in Mumbai will be revealed only when the pink book (railway revenue and expenditure book) is presented in the Parliament," said the official.
According to him, the station redevelopment project — that railway minister Suresh Prabhu had announced last year— is expected to gain momentum as Jaitley said that tenders would be awarded for the redevelopment of 25 stations during 2017-18. Officials from both Central Railway (CR) and Western Railway (WR) said that they are ready to float tenders within 10 days for their stations' redevelopment.
"Documents for redeveloping stations is finalised and will be uploaded soon. Then offers will be invited within a week or so," said CR's general manager DK Sharma.
Under the scheme, CR wants to redevelop Thane, LTT and Pune while WR's list contains Mumbai Central, Bandra Terminus, Borivali and Indore.
Also, WR general manager GC Agarwal said that they are likely to induct two prototype Medha trains — built as part of the Made in India initiative — within a month, as the trains have already received all clearances from the chief commissioner railway safety (CCRS).
"Depending on the performance of these two rakes in suburban sections the further decision of whether to procure more such trains or not, will be taken," said Agarwal.
However, expressing disappointment, commuter activists said that the budget lacked vision for the city's lifeline. "This budget has no clarity and there is nothing to offer to the city. There is no road map as how to improve the suburban operations," said Kailash Verma, zonal railway user's consultative committee member (WR).
Another commuter activist Rajeev Singhal said, "Over 3,000 people die on the tracks in a year but no attention has been paid to the matter in the budget. It shows the government's insensitivity to Mumbai."
Also read: Budget 2017: Here are four takeaways for you and me