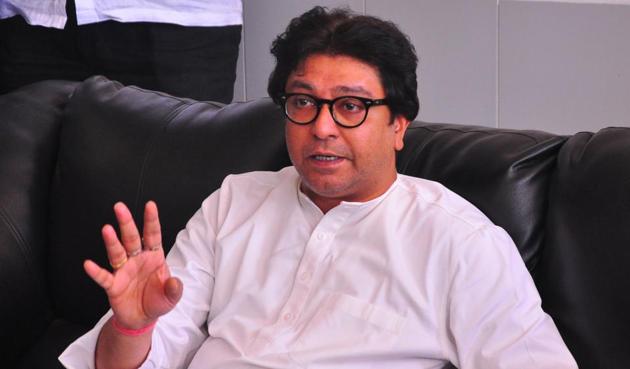 Use Shivaji memorial funds for repairing his forts: Raj Thackeray
This is not the first time Raj Thackeray has opposed the project. Even during the Congress-Nationalist Congress Party regime, he had opposed the plan when the then government had announced it
UPDATED ON DEC 27, 2016 11:07 AM IST
Maharashtra Navnirman Sena chief Raj Thackeray has criticised the Bharatiya Janata Party (BJP)-led Maharashtra government for planning to spend more than Rs3,600 crore to build Chhatrapati Shivaji memorial off Mumbai's coast.
He said the government should instead restore Shivaji's forts across Maharashtra, most of which are in a dilapidated condition. "Forts are memorials of Shivaji. The government should spend money on restoring them instead of building a statue,"Thackeray said in Nashik on Monday.
This is not the first time Raj Thackeray has opposed the project. Even during the Congress-Nationalist Congress Party regime, he had opposed the plan when the then government had announced it. Thackeray had then raised the issue of damage to the ecology as well.
"What will we achieve by just putting up statues, when we already have so many of them? Now the state government is spending crores on the memorial of Shivaji Maharaj, but issues pertaining to the forts built by him are yet to be resolved," he added.
Maharashtra has more than 300 forts, including those built by the Maratha warrior king Shivaji. Except a few, most are in a bad shape. Citizens' groups have been demanding that prominent forts should be restored,as it will boost tourism. However, successive governments have been citing shortage of funds to restore these forts.
Thackeray's cousin and Shiv Sena chief Uddhav Thackeray too on Saturday demanded that the forts built by Shivaji be handed over to state government from the Archaeological Survey of India (ASI), which is responsible for conservation and preservation of ancient monuments and archaeological sites.
Also read
Shivaji memorial in Mumbai will pollute sea and damage coast, say experts
Close