What happens when art explores ennui? This Mumbai exhibit tells you
Hindustan Times |
, Mumbai
Riddhi Doshi
Aug 24, 2017 12:27 AM IST
The Mumbai show seeks to examine how gestures sometimes form and alter our lives
This is art for millennials, by millennials.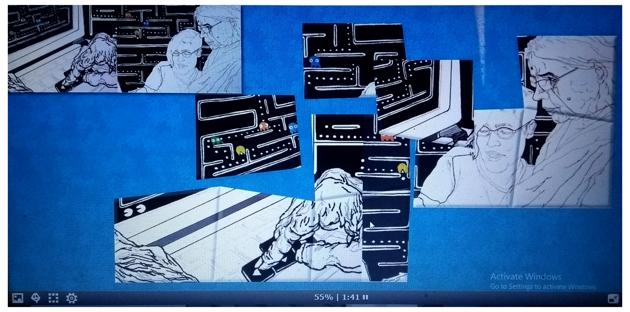 Using animation, photos and videos, four artists aged 19 to 22 are exploring themes of ennui, alienation, the generation gap and the commodification of the female body, in an exhibition that opens in Worli on Thursday.The artists are all from the reputable Baroda School of Art and will display five interactive installations in an exhibition titled Kinesics, at the Priyasri art gallery.
Kinesics is the study of the way in which certain body movements and gestures serve as a non-verbal communication. Taking from the word, the show seeks to examine how these gestures sometimes form and alter our lives. For instance, the Nazi salute, says Arijit Bhattacharya, curator of the show.
The installation Roles Reversed, by Shyamli Singbal, talks of the difficulties her 60-year-old mother faces while getting used to the gestures required by a smartphone. In Ashish Dhola's interactive video work, he invites the viewers to sit on a sofa and ring a bell. Each time it is rung, the video will show the artist lifting and moving the last cement bag in a row of five.
"The middle-class today have been caught in the drudgery of doing certain things without questioning them. They have let others, let the system, govern them. So much so that they aren't capable of doing anything on their own. They act only when commanded to do so," he says. In his work, I Believe it was Impossible Once, Divyesh Undaviya draws on his experience of moving house several times as a child and being assigned a corner of each house to practice his art in, as it wasn't considered an important activity. "I explore what happens when a corner is brought to the centre," he says.
You could ask the same questions, his work suggests, of the marginalised people in society.