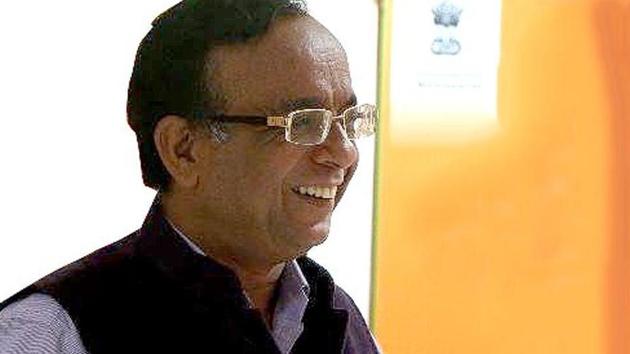 What was cult leader Sunil Kulkarni doing at govt function, asks Congress
Congress said the photograph, found on Sunil Kulkarni's Twitter account, depicted him standing in front of three photos of Maharashtra
UPDATED ON MAY 05, 2017 01:33 AM IST
Alleging that Shifu Sunkriti cult leader Sunil Kulkarni was photographed at a state function with chief minister Devendra Fadnavis' portraits and the government emblem in the background, the Congress party on Thursday demanded an explanation from the state.
State Congress general secretary and spokesperson Sachin Sawant said Kulkarni had uploaded these photographs on his Twitter account. Demanding a probe into the issue, he said the either the state or the Bharatiya Janata Party (BJP) should clarify whether Kulkarni had participated in government programmes and in what capacity.
"The photograph raises the possibility of him having attended a government programme. There are three posters of chief minister Devendra Fadnavis and an emblem of the government in the background of this photo. Kulkarni is facing serious charges such as human trafficking, rape, murder. He has been booked in various cities, including Nagpur. If the image is real, then the accused is likely to have participated in a government or BJP-sponsored programme. People have the right to seek clarification from the 'transparent' government," Sawant said.
Kulkarni was arrested on April 20, following a Bombay high court order after three couples alleged he had lured their daughters into taking drugs and made them leave their homes. They said their daughters were refusing to come back home because Shifu Sunkriti, which operates on social media, had entrapped them.
Close