Woman arrested in Mumbai for swiping Rs49,000 from policeman's missing debit card
The accused was arrested with a help of CCTV footage from ATM kiosks across the city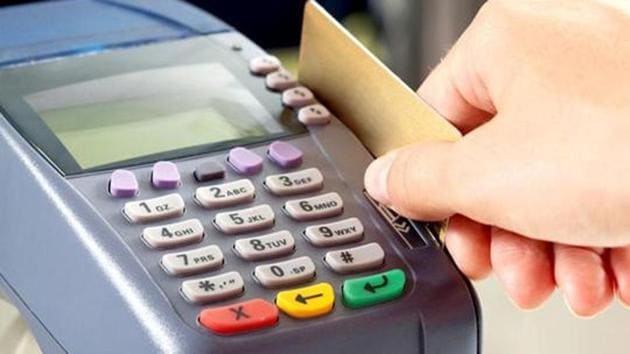 Published on May 08, 2018 12:21 AM IST
A 24-year-old woman has been arrested for allegedly stealing Rs49,000 from a policeman's bank account after she found his missing wallet with his debit card inside. The woman, a resident of Mankhurd, was arrested with a help of CCTV footage from ATM kiosks across the city.
The accused has been identified as Sophia Shaikh, a housewife. She stays in Mankhurd with her family.
On April 10, policeman Sanjay Kunchikorve, attached to the Shahu Nagar police station in Mahim, returned to the station after a bandobast duty and realised that his wallet was missing. The same evening, he received messages on his phone that Rs49,000 had been withdrawn from his bank account.
By then, Kunchikorve's debit card had been swiped eight times at five different ATM kiosks within a span of 43 minutes at Sion, Ghatkopar and Mankhurd. A case was registered upon Kunchikorve's complaint the same day.
The police said Kunchikorve's mistake of keeping his password written down along with his debit card cost him his savings, even as awareness is being spread advising debit card holders against doing so.
Investigating officials approached the banks at whose ATMs the money was withdrawn. Upon scanning the CCTV footage of the five ATMs, they spotted a woman in the kiosk at the time the amount was withdrawn.
After procuring the footage, police officials searched for the woman at locations near the ATMs, but to no avail. When they reached Mangalmurti Complex in Mankhurd, however, local residents told officials that the woman stays nearby in a rented apartment.
Shaikh was taken into custody from her Mankhurd apartment and produced before the Bandra metropolitan court on Monday.
Assistant public prosecutor Priti Jagtap told the court, "There is enough evidence against the accused woman in the form of CCTV footage. The police are yet to make any monetary recovery in the case and police custody is required for the same."
The court remanded Shaikh in police custody till May 10. She has been booked under relevant sections of the Indian Penal Code and Information Technology Act.
Close Story