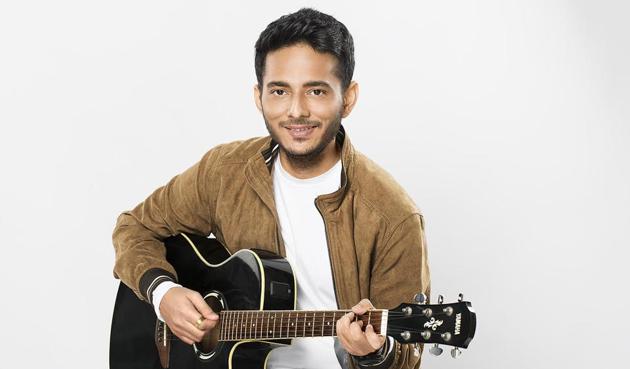 I actually never wanted to remake a song: Tanishk Bagchi
Tanishk Bagchi, the 'Tamma tamma again' (Badrinath Ki Dulhania) hit-maker, says that his success is because of his parents' good karma; adds that he can learn a lot from remaking old songs.
Hindustan Times | By Nikita Deb
, Mumbai
UPDATED ON APR 28, 2017 08:13 PM IST
Tanishk Bagchi has had quite a filmy journey so far. He had never planned to get into music, let alone Bollywood music. He had in fact aspired to be a pilot but couldn't pursue his dreams due to an injury and unwillingly came back to music as he felt he had a stronger hold on music than anything else. He also tells us that he has had a tough childhood, with his father staying away from home most of the time and his mother supporting his whole family by teaching music. Now, that he has become a popular name by composing music for songs such as 'Banno' (Tanu Weds Manu; 2013) and 'Bolna' (Kapoor And Sons; 2016), he says it was better when people didn't know him.
"Once you become famous, people start talking about you, and there are a lot of responsibilities on your head. It's good in a way but it's also stressful," says the 'Tamma tamma again' (Badrinath Ki Dulhaniya) hit-maker. He credits his success to his parents' karma. Ask him if he always planned on remaking old songs and he strongly denies it. "I actually never wanted to do a remake, but I got the opportunity to make the music for 'The humma song' for Ok Jaanu and that is how I actually got into remaking a song.
Watch the full video of 'The humma song' here:
Remixes, earlier, would just be about changing the beats and making something that can be played in the club. But I didn't want to do that. I made it a point that the song should not be spoiled by the beats," he says. Ask the composer if he has a preferance when it comes to making original compositions or remaking old ones, and he says he enjoys both.
"While doing remixes, I get to know about a lot of musical notes that the legendary musicians have used earlier. Then I apply those learnings to my original compositions, so it helps," explains Tanishk. For someone who grew up in Kolkata, he never considered Tollywood to make music in. "I felt that I should be more attached to the main scene instead of being part of the subdivision," he says.

Close