Through hardships and over hurdles, Lalita Babar's quest of Olympic glory
Lalita Babar's journey to the centre stage of sports was riddled with roadblocks — put up by both society and circumstances.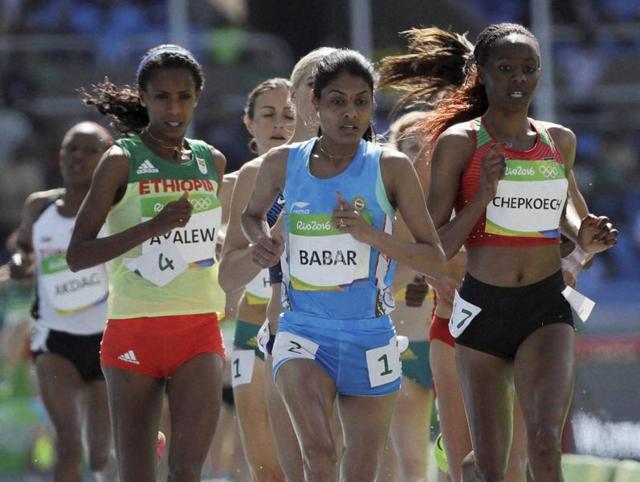 Updated on Aug 15, 2016 08:18 PM IST
Lalita Babar's journey to the centre stage of sports was riddled with roadblocks — put up by both society and circumstances.
When Lalita first began displaying an interest in sports, her parents had their reservations. In the perennially drought-hit Maan region of Satara district, where girls once were considered unwanted, options for Lalita, the eldest of four siblings, were limited. Her parents thought the sooner she gets married, the better.
"Hailing from a drought-hit region, our main concern was always about inadequate rain, as it affected our crops," says her father, Shavaji Babar, who works as a driver. "We thought Lalita's decision to make a career in sports would add economic burden on the family."
In addition to the financial strain, another hurdle in Lalita's pursuit of sporting excellence was 'social norms'. The Maan region was infamous for its skewed sex ratio, and girl children were largely considered undesirable. Many girls here are even named Nakushi, meaning unwanted. In fact, one of Lalita's sisters too has the same name.
The situation was so bad that the state government had to intervene: A renaming ceremony was organised in Satara district in 2011, when names of 222 girls were changed from Nakushi.
In an area with such ingrained gender bias, it wasn't easy for her family to support Lalita's ambitions. But unrelenting to societal pressure, Lalita continued to excel at local events, building her confidence to scale new heights, her father says.
Today, daughters of the Babar family have made their parents proud. While Nakushi and her sister are in the police service, Lalita has become the first athlete in 32 years to reach to the Olympics finals in a track event. In 1984, PT Usha had missed the podium by a whisker at the Los Angeles Olympics.
Read | Babar 2nd Indian woman in Olympic track event final after PT Usha
Popularly known as Maandeshi Express among her friends for her speed, Lalita didn't begin her career as a runner — Kho kho was her first love. She later began participating in races at taluka and district levels, her first coach Dnyanesh Kale recalls.
Having conquered the track at local events, Lalita ran barefoot in a national event in 2004 during the national rural sports competition.
"That was a turning point in her career," says Kale, adding that it was then that Lalita decided to participate in steeplechase.
Now all the qualms her family had have now vanished as the 27-year-old keeps India's hopes for a medal alive. She will be taking on the best in the world in the finals of 3,000-metre steeplechase at the Rio Olympics on Monday.
"We have realised that our opposition to Lalita for choosing a sports career was wrong. We are confident that Lalita, who has brought our village on the global map, will end India's thirst for a medal," says Lalita's mother, Nirmala Babar.
Though Nirmala doesn't quite understand what steeplechase is, she will join the entire Mohi village at a school where special arrangements have been made for the live telecast of the finals event.
Read | Rio 2016 Live: Srikanth enters quarters, Lalita in steeplechase final
Close Story