Treat all citizens fairly, and ensure their dignity
Updated on Jul 25, 2022 08:32 PM IST
The Kerala HC's order is not new but is a necessary reminder for the State and society that such protection is, unfortunately, still a work in progress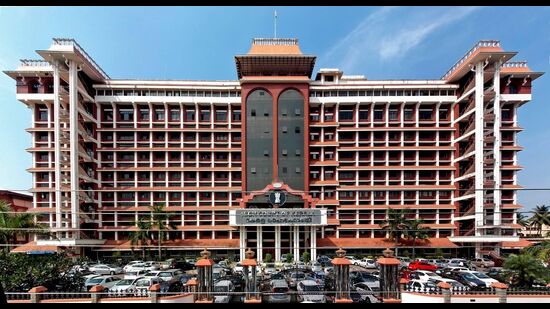 The State has a duty to protect its citizens and ensure they're treated with dignity. Unfortunately, the promise and responsibility are often forgotten by those who wield power, both in government and society. Last week, the Kerala high court (HC) said that violating this fundamental principle will not be acceptable, adding that children of unwed mothers and rape victims deserve the fundamental rights of privacy, liberty, dignity and that no one can intrude into their personal lives. If transgressions happen, the constitutional court will protect their fundamental rights, justice PV Kunhikrishnan said in his order. In this landmark ruling, the HC also allowed a person to include only his mother's name on a birth certificate, identity certificates, and other documents.
Children born to unwed mothers or victims of sexual violence are often stigmatised by society and the State and face discrimination at every step, from admissions to schools or interaction with peers and teachers, to accessing simple government documents or applying for employment. In 2019, the Nagpur bench of the Bombay high court recognised this challenge and allowed a woman to terminate her pregnancy. In its order, the bench said that in India, a child to an unwed mother is taken as a "social stigma of a serious nature" and that "it would neither be beneficial for the petitioner not for the foetus in her womb." That such discrimination continues despite a 2015 Supreme Court order, which said unwed mothers must not be compelled to disclose the father's identity to the authorities and that her right to privacy is of paramount importance, shows the depth and extent of the problem.
In today's society, where women are increasingly choosing to raise their children alone, it is important that the rights and dignity of the mother and her children are protected, and the name and antecedents of the father – or lack thereof -- not become the paramount marker of a child's identity. The Kerala HC's order is not new but is a necessary reminder for the State and society that such protection is, unfortunately, still a work in progress.
This Independence Day, get Flat 50% Off on Annual Subscription Plans
Enjoy Unlimited Digital Access with HT Premium
Close Story
Personalise your news feed. Follow trending topics