Hockey World Cup 2018: Full fixture list, schedule, time tables, all the details you need to know
Updated on Nov 28, 2018 09:07 AM IST
Hockey World Cup 2018: Here's a look at the full schedule and match fixtures for the hockey World Cup in Bhubaneswar.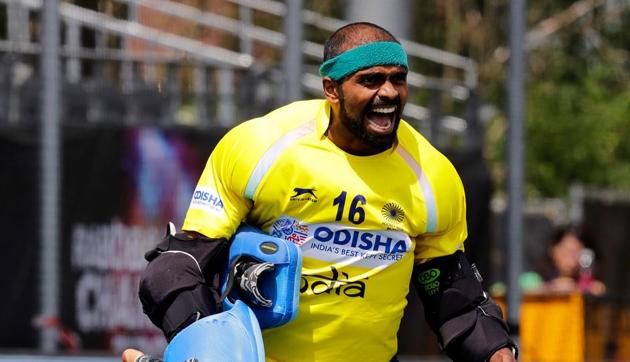 The Indian team will aim to end their 43-year Hockey World Cup drought when they start their campaign against South Africa in Bhubaneswar on Wednesday.
The hosts' Pool C encounter at the Kalinga Stadium will be the showpiece event's second game.
Eight-time Olympic champions India's only glory at the World Cup came way back in 1975 when Ajit Pal Singh and his men's created history for the past masters of the game.
Since then the Indian team has failed to match the standards of the Europeans -- Netherlands, Germany -- and Australia, who have been ruling the game for over four decades now.
In the last 10 editions since its maiden triumph in 1975, India's best performance was a fifth-place finish at the 1982 edition in Mumbai (then Bombay).
ALSO READ: Hockey World Cup: Banishing the lag in drag flick
Here's a look at the full schedule for the hockey World Cup.
Group Stages:
November 28, 2018
5:00 PM - Belgium vs Canada (Pool C)
7:00 PM - India vs South Africa (Pool C)
November 29, 2018
5:00 PM - Argentina vs Spain (Pool A)
7:00 PM - New Zealand vs France (Pool A)
November 30, 2018
5:00 PM - Australia vs Ireland (Pool B)
7:00 PM - England vs China (Pool B)
December 1, 2018
5:00 PM - Netherlands vs Malaysia (Pool D)
7:00 PM - Germany vs Pakistan (Pool D)
December 2, 2018
5:00 PM - Canada vs South Africa (Pool B)
7:00 PM - India vs Belgium (Pool B)
December 3, 2018
5:00 PM - Spain vs France (Pool A)
7:00 PM - New Zealand vs Argentina (Pool A)
December 4, 2018
5:00 PM - England vs Australia (Pool C)
7:00 PM - Ireland vs China (Pool C)
December 5, 2018
5:00 PM - Germany vs Netherlands (Pool D)
7:00 PM - Malaysia vs Pakistan (Pool D)
December 6, 2018
5:00 PM - Spain vs New Zealand (Pool A)
7:00 PM - Argentina vs France (Pool A)
December 7, 2018
5:00 PM - Australia vs China (Pool B)
7:00 PM - Ireland vs England (Pool B)
December 8, 2018
5:00 PM - Belgium vs South Africa (Pool C)
7:00 PM - Canada vs India (Pool C)
December 9, 2018
5:00 PM - Malaysia vs Germany (Pool D)
7:00 PM - Netherlands vs Pakistan (Pool D)
Cross-over Stages:
December 10, 2018
4:45 PM - 2nd Pool A vs 3rd Pool B (25)
7:00 PM - 2nd Pool B vs 3rd Pool A (26)
December 11, 2018
4:45 PM - 2nd Pool C vs 3rd Pool B (27)
7:00 PM - 2nd Pool B vs 3rd Pool A (28)
Quarter-finals Stage
December 12, 2018
4:45 PM - 1st Pool A vs Winner 26 (29)
7:00 PM - 1st Pool B vs Winner 25 (30)
December 13, 2018
4:45 PM - 1st Pool C vs Winner 28 (31)
7:00 PM - 1st Pool D vs Winner 27 (32)
Semi-finals Stage
December 15, 2018
4:00 PM - Winner 29 vs Winner 32 (33)
6:30 PM - Winner 30 vs Winner 31 (34)
Finals:
December 16, 2018
4:30 PM - Bronze Medal match Loser 33 vs Loser 34
7:00 PM - Gold Medal Match Winner 33 vs Winner 34
(With agency inputs)
Personalise your news feed. Follow trending topics