Indian weightlifters to feel the heat in latest doping clampdown
The International Weightlifting Federation (IWF), in order to clean up the sport , has decided to allot fewer Olympic quota places to countries which have had more positive cases at the international level from 2008 onwards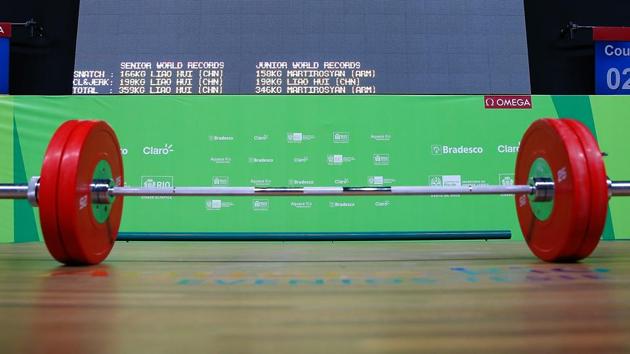 Updated on Apr 13, 2018 09:30 PM IST
Indian weightlifters may have amassed a bagful of medals at the Commonwealth Games in Gold Coast, but the country's dubious past, as far as the number of positive dope tests go, has come back to haunt them.
The International Weightlifting Federation (IWF), in order to clean up the sport , has decided to allot fewer Olympic quota places to countries which have had more positive cases at the international level from 2008 onwards.
Countries having 10-19 positive cases will get four berths in the 2020 Tokyo Olympic Games, while those which have had more than 20 dope infringements will get only two — one each in men's and women's section.
The Indian Weightlifting Federation (IWLF) was suspended thrice in 2004, 2006 and 2009 for 12-months each after more than two lifters failed dope tests in a calendar year.
READ | 2018 Commonwealth Games: Wrestler Bajrang Punia wins freestyle 65 kg gold
Since India is among nine countries whose number of dope cheats is above 10, it will get four quota places — two each in men's and women's sections for the Tokyo Olympics.
Former national coach Pal Singh Sandhu said that the IWF decision will reduce India's quota. "There is zero tolerance for doping in the national camp, but I am keeping my fingers crossed," he said.
The IWF has decided to allot quota places on the basis of a country's doping history following criticism from the International Olympic Committee (IOC) over the rising dope violations in the Olympics,
In 2009, as many as seven Indian lifters had failed out-of-competition tests conducted by the World Anti Doping Agency (WADA) and the National Anti Doping Agency (NADA) during national camps at Pune. India was suspended by the world body for a year and had to pay ~2 core as fine to compete at the 2010 Commonwealth Games in Delhi.
READ | Olympian Sushil Kumar asked to provide clear blueprint of project
The number of positive cases went up further after Sukhen Dey and Anupdeo Toppo flunked dope tests during the 2010 Continental Club Grand Prix in Malaysia.
With Pramila Krisani (silver, 53kg) and Minati Sethi (bronze, 58kg) banned for taking performance-enhancing drugs during the Commonwealth Championships at Pune in 2015, it gave the national federation more headache ahead of the Rio Games.
The 2000 Sydney Olympic Games bronze medallist Karnam Malleswari says doping is largely confined to grassroots due to lack of a robust anti-doping system. "The core group of lifters has become more aware of the implications of doping, hence there are fewer cases," she said.
During the 2015 National Youth and Junior Championships held in Haryana, more than 20 lifters — some of them college-going — took banned substances.
After the big medal haul at the Commonwealth Games, Indian lifters will have to contend with more stringent testing . "The IWF has made it mandatory for competitors to compete regularly at international meets, which means participants will have to undergo dope tests all year round," said Sandhu.
Close Story