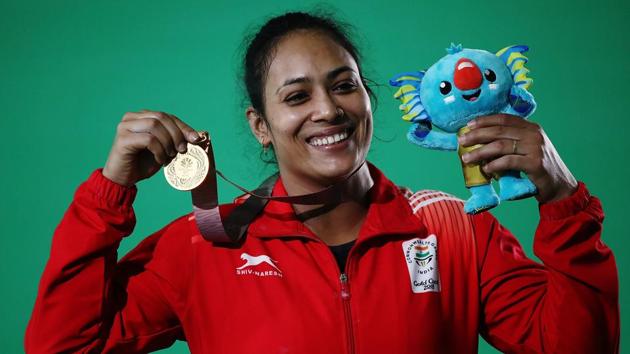 Punam Yadav, Commonwealth Games gold medallist, struck off from TOP scheme
Punam Yadav, who won gold medal in 69kg weightlifting at the 2018 Commonwealth Games, has been suspended from the ongoing national camp at Patiala on grounds of indiscipline
UPDATED ON MAY 10, 2018 07:23 PM IST
Barely a week after Punam Yadav hit a high by bagging the 69kg Commonwealth Games weightlifting gold in April, she got embroiled in a land dispute between relatives and their neighbours at her village in Varanasi.
The 22-year-old was also reportedly injured in the clash, dealing a low in the lifter's career that had promised to take off at that stage.
READ | 2018 Commonwealth Games gold medallist lifter Punam Yadav attacked in Varanasi
Punam Yadav is now staring at a bleak future in her sport after being struck off the sports ministry's TOP scheme providing cash incentives for elite athletes. It has added to the action by the Indian Weightlifting Federation, which has extended her suspension from the ongoing national camp at Patiala for indiscipline.
"We are not ready to take her back in the camp as she has committed grave indiscipline. Instead of paying heed to IWF's directives, she has been acting on her own," IWF secretary-general, Sahdeo Yadav, said.
"She didn't turn up for the camp and decided to stay at home without seeking permission. She even did not bother to discuss things with IWF officials," said Yadav. "She gets Rs 50,000 and other facilities under the TOP scheme, and if she is not disciplined, or serious about her career, why should government waste money on her?
READ | India women's hockey team gears up for Asian Champions Trophy
"When IWF contacted her about her no-show at the camp, her response was not satisfactory. If she had some injury or something, she should have told us as we have good facilities for sports injuries at the camp."
Yadav also cast doubts on Punam's future with the Jakarta Asian Games (Aug-Sept) approaching.
"I don't know what will happen to her career, but one thing is sure, her participation for the Asian Games and the 2020 Tokyo Olympics are almost impossible, and IWF is not going to support her. She has also been removed from the core group."
Punam Yadav is one of three CWG champions who have been axed from the sports ministry's scheme.
READ | Wrestling Federation of India waits for foreign coaches ahead of Asian Games
Punam Yadav refused to comment from Varanasi on Thursday, but her father Kailash Yadav was anguished. "I don't know what is wrong between her and the federation. Punam is injured and is being treated locally. Her knee is injured and she is unable to move."
Her elder sister Shashi Yadav, also a lifter, didn't shed light on Punam's silence, but backed the federation. "People in IWF are very good and they always supported us, but I don't know what Punam is thinking and doing about her career," she said.
The family tussle has led to the opposing parties lodging counter FIRs.
Close