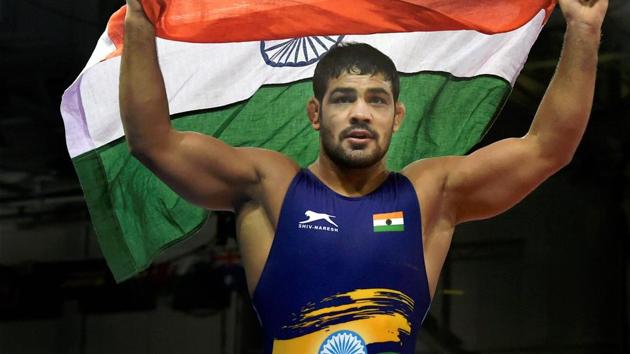 Wrestling Federation of India waits for foreign coaches ahead of Asian Games
The Wrestling Federation of India had last month put in a proposal for three coaches to prepare for the Jakarta Asian Games in August-September.
Hindustan Times, New Delhi | By HT Correspondent
UPDATED ON MAY 07, 2018 10:49 PM IST
With just two days left for the national camp to begin, the Wrestling Federation of India (WFI) is still waiting for government's clearance for foreign coaches.
The WFI had in February put in a proposal for three coaches to prepare for the Jakarta Asian Games in August-September. However, it is yet to hear from Sports Authority of India (SAI), which is supposed to clear the names and pay salaries.
READ | India's 20km walk champion KT Irfan fails to qualify for Jakarta Asian Games
Vinod Tomar, assistant secretary of WFI, says they were hoping for a favourable response from SAI last week. "We were hoping it would be fast-tracked as we have just three-and-a-half months to go for the continental event. However, there is still no information on the approval," said Tomar.
Despite winning as many as 11 medals, five of them gold, at Gold Coast Commonwealth Games, WFI has acknowledged that Asian Games will not be a cakewalk. India had won five medals, including one gold, at the 2014 Asian Games in Incheon. The WFI plans to appoint coaches till the 2020 Tokyo Olympic Games.
The federation has been searching for foreign experts since September 2017. It zeroed in on Iran's freestyle coach Hossein Karimi for the men's team and Georgian Temo Kazarashvili for the Greco-Roman squad. The federation is also keen to appoint a Russian coach for the women's squad.
READ | India's 20km walker B Soumya makes cut for 2018 Asian Games
The men's camp in freestyle and Greco Roman will be held in Sonepat, Haryana, while the women grapplers will be stationed in Lucknow, Uttar Pradesh.
Meena Bora, SAI's regional director and head of TEAMS division that monitors preparatory camps for international competitions, wasn't available for comments.
Close