Bhindranwale is a 'community martyr', Khattar has hurt Sikhs by skipping gurdwara visit, says SGPC chief
Oct 02, 2018 09:54 AM IST
The Haryana CM was scheduled to visit the gurdwara at Dachar village on September 29, but he put the condition of first removing the portrait of Bhindranwale from the gurdwara
Criticising Haryana chief minister Manohar Lal Khattar's move to cancel his visit to a gurdwara in Karnal (Haryana) over the portrait of slain militant Jarnail Singh Bhindranwale put up there, the Shiromani Gurdwara Parbandhak Committee (SGPC) president Gobind Singh Longowal on Monday said "Bhindranwale is our quami shaheed (community martyr) and Khattar has hurt Sikh sentiments by cancelling the visit".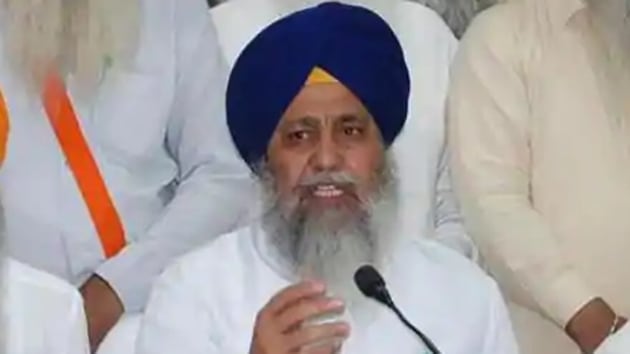 The Haryana CM was scheduled to visit the gurdwara at Dachar village on September 29, but he put the condition of first removing the portrait of Bhindranwale from the gurdwara. After gurdwara authorities refused to fullfil his condition, Khattar skipped the visit. This angered local Sikhs who damaged a fire tender in protest.
Replying to a query at Golden Temple, the SGPC president said, "This is unfortunate that he (Khattar) did not go to the gurdwara, leaving the local Sikhs disappointed. He should not have done so as the local Sikhs wanted him to take part in the programme."
"Bhindranwale is a saint for the Sikhs and he has rendered service to the community. The anger shown by the local Sikhs against this move was natural," Longowal said, who heads the body which is under the control of the Shiromani Akali Dal (SAD), an alliance partner of BJP that Khattar represents.
Damdami Taksal seeks apology from Khattar
Harnam Singh Dhumma, head of Damdami Taksal, which was once headed by Bhindranwale, sought a apology from the Haryana chief minister. He said, "BJP's approach towards Sikhs looks like that of Congress and it has enraged the Sikhs."
He said, "Bhindranwale was awarded the title of great Sikh of the 20th century by the Akal Takht. By showing disrespect to him, Khattar has hurt the sentiments of Sikhs in Haryana and elsewhere."
Bhindanwale and his other armed aides were killed during the Operation Bluestar in 1984 launched by the Indian Army at Golden Temple.
Taksal also has ties with the SAD, which is known to be moderate in politics.