Visit stalled, Amarinder goes to Canada via Skype from US!
Updated on Apr 27, 2016 03:51 PM IST
Selfies of Amarinder's team camping in Chicago go viral on Facebook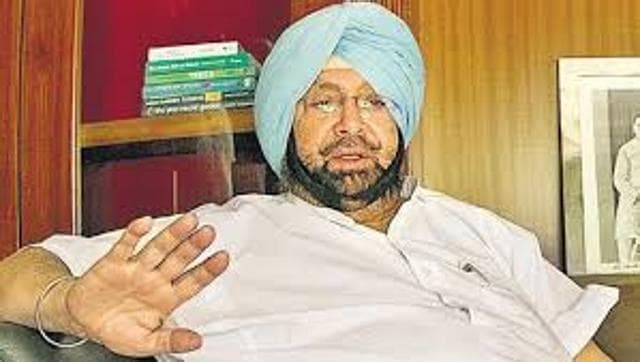 After his visit to Canada was stalled by activist group Sikhs For Justice (SFJ), Punjab Congress chief Captain Amarinder Singh is connecting with the Canadian Punjabis through Skype from Chicago. Amarinder addressed a gathering of Punjabi NRIs in Canada through Skype on Monday.
Also read: ISI-link remark: Sikh group to file defamation suit against Capt in US
Accusing "vested interests and anti-India forces" of creating legal impediments to help and support the Aam Aadmi Party (AAP), Kapurthala MLA Rana Gurjit Singh, coordinator for his programmes in Canada, said on Tuesday that all the programmes in Canada will go on as per the schedule through Skype. Amarinder was to address gatherings in Toronto on Saturday and participate in a 'nagar kirtan' on Sunday. A programme was scheduled for Friday in Vancouver. Rana Gurjit said the party was also trying to organise a function in the US, near the Canadian border, so that those who wanted to meet Amarinder personally could do so there.
Extended holiday!
Meanwhile, the cancellation of the week-long tour to Canada has come as an extended holiday for Amarinder and those accompanying him. Though Amarinder has appointed MLAs Kewal Dhillon and Sukhjinder Randhawa as coordinators for Chicago, several Punjab Congress leaders, who otherwise struggle to meet Amarinder in Punjab, are camping in Chicago and posting their pictures on WhatsApp and Facebook. Former MLA Raman Behl has shared his pictures with the media back home, and selfies and pictures of Amarinder, MLA Rana Gurmeet Sodhi and an officer on special duty (OSD) with Capt's Pakistani guests have gone viral on the social media.
Amarinder's next programme in the US is scheduled for Sunday at Los Angeles, followed by Fresno on Tuesday, San Francisco on Wednesday and New York on Saturday. At least three sitting and former MLAs are camping in each of these locations to make arrangements and many others have reached to "mobilise" Punjabi diaspora in the said cities. The Punjab Congress chief is slated to return to India from Chicago on May 11.
Meanwhile, the party has also hired a battery of lawyers in Canada to legally fight the complaint filed by Sikhs For Justice. Rana Gurjit said they have decided to get the issue resolved to avoid any "ugly and untoward situation" and Amarinder will again plan a visit to Canada sooner than later.
Personalise your news feed. Follow trending topics