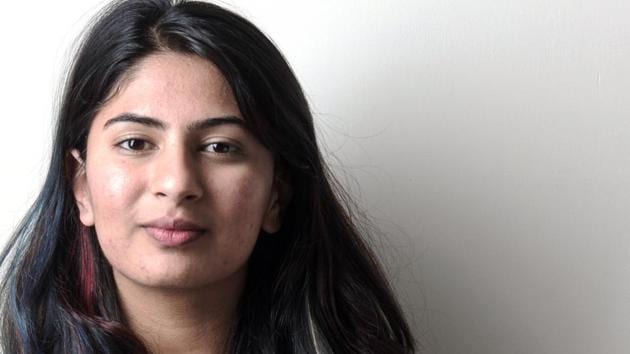 Gurmehar Kaur among Top 30 Under 30 at HT Youth Forum 2017
In the run-up to its sixth edition of Top 30 under 30, Hindustan Times profiles 30 young achievers who will be felicitated at its flagship event on May 26. They are from fields ranging from the forces, academics and art to entertainment and sports. Among them is Gurmehar Kaur.
Hindustan Times | By HT Correspondent
UPDATED ON MAY 25, 2017 05:49 PM IST
A writer and activist: Gurmehar Kaur, 20, Jalandhar
Gurmehar Kaur became the face of the fight against the RSS-affiliate Akhil Bharatiya Vidyarthi Parishad (ABVP) after she took to social media to protest against the alleged violence by ABVP members at Ramjas College. Kaur was sucked into the row after one of her older social media posts on her father, Captain Mandeep Singh, a martyr, and her perceptions about making peace with Pakistan surfaced.
Secret sauce: "Perseverance and belief in oneself is something that is very important to succeed no matter what you're doing, whether it's Class 12 exams or whether it's a nationwide movement against violence. It's very important to have faith in what you do."
Inspiration: "My biggest inspiration will always be my mother because I've seen her take on the world single-handedly while raising me and my sister Bani. For us, she is the epitome of a powerful woman. She taught me how to be tough while having the heart to forgive and love."
Challenges before India: There is a major threat to the secular fabric of the country because of the rise of unhindered communal violence. Another challenge according to me is that the conversation around horrific acts like rapes has become casual, making it seem that such acts are acceptable. Women's safety has just become an agenda that everyone talks about but no one does anything about. Student violence is also being normalised.
Uplifting feature: The most uplifting thing about India is the sense of oneness, our unity that keeps thriving no matter how much someone might try to break it.
The road ahead: "I plan to be a writer and continue being an activist for causes that I believe in. "
As an agent of change: "I strongly feel that the pen will always be mightier than the sword, I will keep on writing."
By the way: Gurmehar loves to write, read books and is a national-level tennis player.
To know about the other achievers Click here
Close