How a BJP leader's son, his friend got bail after stalking a woman in Chandigarh
Updated on Aug 05, 2017 11:56 PM IST
When the accused were brought to the police station after their arrest, the woman and her father were there to lodge a complaint. It was around 2am on the night intervening Friday and Saturday; and that's when BJP leaders from Haryana started coming to the station, sources said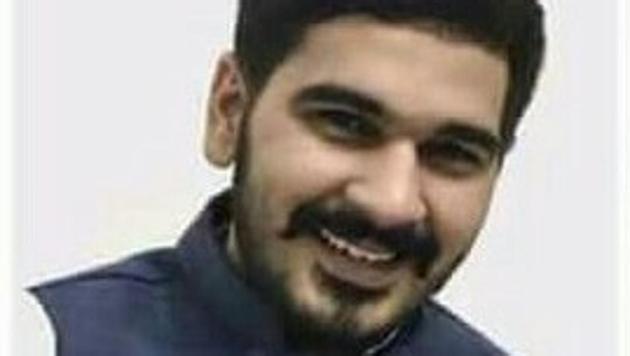 After the police arrested two persons, including son of Haryana unit chief of Bharatiya Janata Party (BJP), for allegedly stalking a senior IAS officer's daughter in Chandigarh, the duo got bail within a day. Vikas Barala, 23, son of Haryana BJP chief Subhash Barala, and his friend Ashish Kumar, 27, were arrested in the early hours of Saturday and later released.
Exactly how did they manage to walk out of custody without being produced in court then?
Here's what the law says: A person can be booked for stalking under section 354D of the Indian Penal Code if he follows a woman and contacts or attempts to contact her to foster personal interaction repeatedly, despite a clear indication of disinterest by her. Apart from physically following a woman, stalking can also be done through internet, email and messages on phone.
However, it is a bailable offence for the first time, which means the police can release the accused on bonds. Subsequent offences are non-bailable, which means the accused have to be produced before a court that can decide on bail or otherwise.
If held guilty, a person can be sent to jail for up to three years. In case of subsequent conviction, the jail term may extend to five years. Court can also impose fine of the convict.
Section 354 pertains to sexual harassment, of which stalking is one of the offences besides criminal force to woman with intent to disrobe and voyeurism. There have been five such cases in Chandigarh so far this year, while 2015 saw 10 cases, and 2016 saw 13.
"We registered a case against Vikas, a resident of Fatehabad, and Bhiwani resident Ashish, under sections 354D of the Indian Penal Code IPC and 185 of the Motor Vehicle Act (drunk driving) at the Sector 26 police station. They both are putting up in Sector 7, Chandigarh," said deputy superintendent of police (DSP east) Satish Kumar.
Drunk driving too is a bailable offence. After their arrest, they were taken for medical examination, which confirmed that they were drunk, said the DSP, adding that after recording the woman's statement before a magistrate, section 341 (wrongful restraint) of the IPC was added to the first information report (FIR), but even that is bailable.
Meanwhile, when they were brought to the police station after their arrest, the woman and her father were there to lodge a complaint. It was around 2am on the night intervening Friday and Saturday; and that's when BJP leaders from Haryana started coming to the station, sources said. Desperate calls to various senior police officials with 'Dekh lo' ('please see') requests started forcing many of the officers to either put their phones on silent mode or switch them off. The fact that the woman's father is a senior IAS officer apparently meant the pressure did not quite work, for now.
Personalise your news feed. Follow trending topics