Name off blacklist, but Sikh hardliner in UK won't return
Britain-based Dal Khalsa leader Manmohan Singh Bajaj, whose name has been deleted from the 'blacklist' by the Indian government, said he would prefer to "die in a foreign country as a rebel than return to Punjab as a defeated person."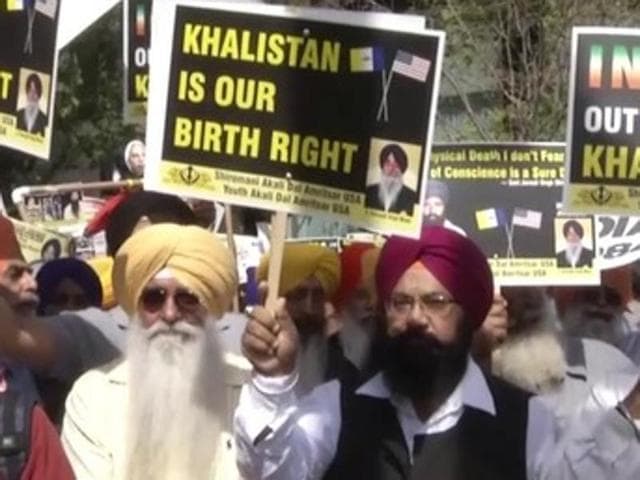 Updated on Apr 01, 2016 07:02 PM IST
Britain-based Dal Khalsa leader Manmohan Singh Bajaj, whose name has been deleted from the 'blacklist' by the Indian government, said he would prefer to "die in a foreign country as a rebel than return to Punjab as a defeated person."
In a letter mailed to Dal Khalsa office here on Friday, Bajaj, who belongs to Chandigarh, declared that though his name had been struck off the list, he won't come back as "the Sikhs had not achieved their goal for which the struggle was launched in the early eighties."
On demand of a large section of Sikhs and the Shiromani Akali Dal (SAD), the Union home ministry has deleted the name of 36 NRI Sikhs from the 'blacklist' that was prepared after the Operation Bluestar in 1984. The list that includes the names of hardliners also has names of those Sikhs who had condemned the army operation to flush out armed terrorists from the Golden Temple complex.
Read: 36 blacklisted Sikhs get 'ticket to India' as Modi lands in US
Bajaj said he was surprised at the deletion of his name from the blacklist. "I have neither approached anyone for any favour nor do I subscribe to the step taken by the Indian government", he said while expressing fears that the step of the government could be aimed at luring hardliner Sikhs to India and then arresting them.
Close Story