Why smart cities need art and culture to thrive
Dec 28, 2016 04:58 PM IST
Can present opportunities to showcase artists, establish an authentic 'sense of community', enrich a destination through cultural expression and attract tourists (and residents)
Creative industries like theatre and performing arts are today heavily dependent on government and international funding – which is also drying up.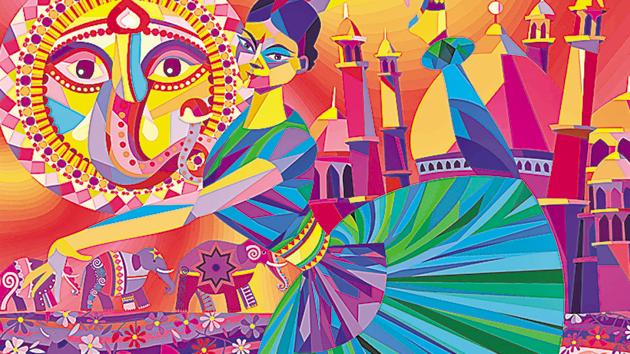 The government's Smart Cities Mission, an urban renewal and retrofitting programme with a mission to develop 100 smart cities (the target has been revised to 109 cities) across the country over five years (FY15-16 to FY19-20), can provide a significant opportunity for promotion of the arts in India. An Ernst and Young-FICCI report titled Creative Arts in India, launched recently, said creative clusters in smart cities, which are unique to the character, resources and the local community can serve as a focal point to brand a city's unique cultural identity and embrace its historic significance.
Such cities could present opportunities to showcase artists, establish an authentic 'sense of community', enrich a destination through cultural expression and attract tourists (and residents). New hubs could be set up to promote and market the creative work, the report suggested.
For Utkarsh Sanghvi, tax partner, media and entertainment, EY India, the Indian performing arts and crafts industry could serve as a tourism booster for smart cities as also a catalyst for economic regeneration. A sustained investment in the sector would also allow for the sector to develop into a self-sustaining economy, while positively helping the effectiveness and flexibility of the nation's workforce, thereby improving the national productivity of the country.
Access to art and cultural institutions defined the liveability of a city, so setting up creative clusters/art and cultural districts within smart cities was necessary. These would be designed to attract, retain and nurture the creative workforce that India's cities needed to succeed in the new economy. Creative clusters/cultural districts were defined as well-recognised, labelled areas of a city in which a high concentration of art and cultural facilities and programmes served as the main attraction for tourists. They helped in strengthening local economies, deepening local cultural capacity, and creating an enhanced sense of the place. Creative clusters could create a critical mass of activities available round the clock, such as art and craft galleries, public squares for theatre and dance performances, cinemas and music venues, among others, to showcase and leverage the city's culture. Cultural districts could also combine specific visitor services (boutique hotels and locally sourced restaurants) or include venues (performing arts and convention centres, in particular) to attract tourists and locals. The availability of cultural districts could also facilitate a convention, business meeting, a group tour, or special event to be hosted in a destination due to the creative environment.
The report said participation of the private sector would be crucial for effective implementation of creative clusters in the smart city Mission. Private players could be involved in establishing creative clusters/ creative districts through consultancy: They could help local governments come up with effective plans for the smart city project. Data analytics could be useful for planning of projects through analysis of a huge quantity of data and helping out the governments in building institutional capacity for data analysis. Public-private partnerships (PPP) would be useful for implementation of major projects conceived under the smart city mission. To encourage innovation firms could be involved in research and development activities to develop new cost-effective ideas for better infrastructural facilities in a smart city. Private parties could also be involved on contract basis to run and manage certain basic institutional facilities.
This report was a result of over 30 interviews conducted by FICCI and EY of eminent theatre, dance and craft personalities to understand their perspective of the industry and its growth opportunities/ aspects, key challenges faced, support needed from the government, and other best practices adopted.