BJP leader tweets 'truth' about Vijay's religion, gets it from actor's fans
Oct 23, 2017 03:16 PM IST
H Raja implies that the actor criticised GST, Digital India in his latest movie because he is a Christian.
Tamil actor Vijay's full name is Joseph Vijay Chandrasekhar and he is a Christian. One would think that is nobody's business, but a BJP leader thinks differently.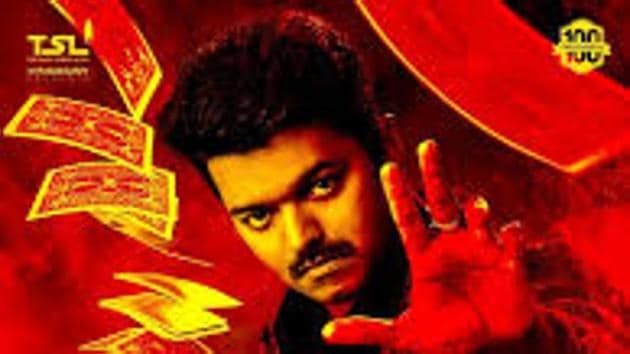 H Raja, national secretary of the party, tweeted on Sunday a photo of Vijay's voter identity card to "reveal" that he is a Christian. He also tweeted a signed letter the actor wrote to a media company using his full name. "Truth is bitter," said Raja in the tweet.
Raja seemed to imply that Vijay, in his latest movie Mersal, had criticised the Goods and Services Tax (GST) and the central government's Digital India campaign because he was a Christian.
Many people pointed out that Raja dragging Vijay's religion into the controversy was irrelevant to the discussion. The actor's fans have started a Twitter hashtag #WeLoveJosephVijay.
The BJP last week alleged Mersal had "untruths", but Vijay fans countered the party's demands for cuts by trending the hashtag #MersalversusModi for several days.
Mersal was on the verge of its release when Tamilisai Sounderrajan, president of the BJP's Tamil Nadu state unit, objected to scenes where characters in the movie criticise the central government's policies of GST and demonetisation, saying they could create "misconceptions" in the minds of the public.
The scenes that the BJP objected to included one where the lead character of an honest doctor, played by Vijay, tears into the government for not providing adequate healthcare despite levying the GST. Vijay's character, Vetrimaran, also has a line in the movie where he says a hospital should be built in place of a temple. The BJP state unit also objected to a comic in the movie mocking queues caused by demonetisation.
Mersal's fans pointedly ignored the BJP and turned up in big numbers to watch the movie that released on Friday. While the controversy raged on social media, the movie's makers met senior BJP leaders in the state and reached a truce, explaining their position and agreeing to cut any scenes if they were found to be offensive.
In the meantime, the Opposition took on the BJP for trying to 'censor' the movie. "Mr. Modi, Cinema is a deep expression of Tamil culture and language. Don't try to demon-etise Tamil pride by interfering in Mersal," Congress vice president Rahul Gandhi tweeted in English and Tamil.
Actor Kamal Hassan also threw his weight behind the film, saying, "Mersal was certified. Dont re-censor it. Counter criticism with logical response. Dont silence critics. India will shine when it speaks."
And then superstar Rajinikanth backed Vijay's movie. "Important topic addressed... Well done !!! Congratulations team #Mersal," he tweeted.