Men spend more than women on Valentine's Day: Are you one of them?
Feb 10, 2016 07:06 PM IST
Amid the growing craze for V Day celebrations, it's men that end up spending more to pamper their loved one than women, reveals a survey.
Brace yourself guys! Don't let the WAGs fool you: Valentine's Day is a bad idea for you. Amid the growing craze for V-Day celebrations, it's men that end up spending more to pamper their loved one than women, reveals a survey.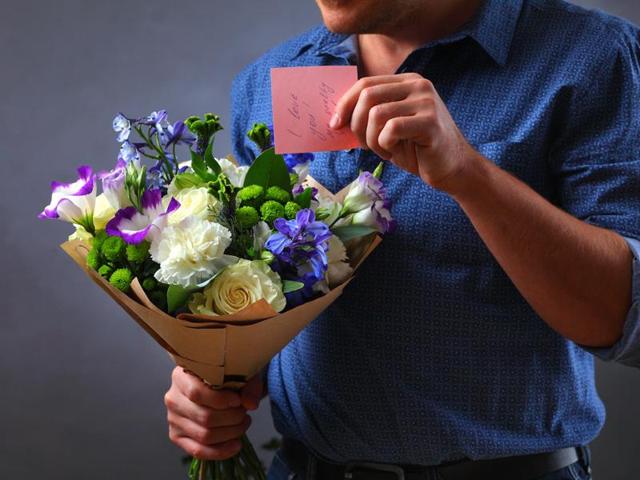 Giftease.com, an Indian gifting portal conducted the online suvey with 3000 respondents across different age groups (18 to 45 years) from metropolitan cities to decode the country's passion for Valentine's Day, which falls on February 14.
The survey shines the light on the ideas, behaviour and gifting patterns that are expected this Valentine's Day.
Read: 5 extra-special locations to pop the question this Valentine's Day
Almost 68% of respondents stated their intent to celebrate Valentine's Day in some manner, with 37% planning time with their Valentine alone, 22% with their friends, and 8% looking forward to their first date this Valentine's.
While V-Day is seemingly more popular amongst women, the survey reveals that on an average, men plan to spend over Rs.740 on gifts which is higher than women who are looking at an average gift spend of Rs.670 this Valentine's.
Also, there's a large variation between the preferred gifts for men and women.
Most men plan to play safe with flowers (42%) or chocolates (27%) but a significant number (17%) are getting more adventurous, and plan to gift something naughty.
Read: Enjoy some alone time this Valentine's Day with luxury spa
The top three gifts in the women's list for their Valentines are gadgets (34%), perfumes (19%) or accessories (16%). Interestingly, naughty gifts are still fairly low in the list of gifts to give, for women.
As many as 41% of men, and 30% of women intend to send their V-Day gifts through online shopping sites or apps.
Whatever it may be, a Valentine 's Day gift is expected, with one in seven women saying they would even break their relationship if they do not receive a Valentine's gift this year, as per the survey.
Also, it is rather motivating for married women to note that 41% of married men pre-plan for Valentine's Day as compared to 31% unmarried men who prepare in advance for their girlfriends.
Watch: Chocolate noodles for Valentine's Day
Ashish Chandani, chief operating officer and co-founder, Giftease.com, said Valentine's Day is among the largest peaks for the brand in terms of traffic and sales.
"Valentinea¿s Day celebrations are no longer just a metro phenomenon, it has taken root even in the tier-II and tier-III towns. While flowers and chocolates have been all-time favourites, the largest growth is in the customised gifts and naughty gifts categories."
Some other findings from the survey: 42% females feel Valentine's is over-hyped, compared to 47% males - but many will still celebrate; 15% respondents feel Valentine's should be a national holiday; and 29% of men, and 31% of women, have changed their Valentine at least once in the last five years.