This 45-year-old Biotech CEO spends $2 million a year to be 18 again
Jan 29, 2023 09:15 AM IST
Bryan Johnson even has a machine to monitor the number of erections at night, which are reportedly similar to a teenager's.
Bryan Johnson is a California-based Biotech CEO, who is 45 going on 18…No, really. The entrepreneur, along with a team of 30 doctors, is on a mission to biohack youthfulness by spending over $2 million (approximately ₹16 crore) annually. According to a Bloomberg report, the experimental programme titled Project Blueprint consists of a strict vegan diet of 1,977 calories daily, high intensity exercise, consistent bedtime, regular ultrasounds, MRIs, colonoscopies and blood tests to make Johnson have the health of an 18-year-old. He even has a machine to monitor the number of erections at night, which are reportedly similar to a teenager's.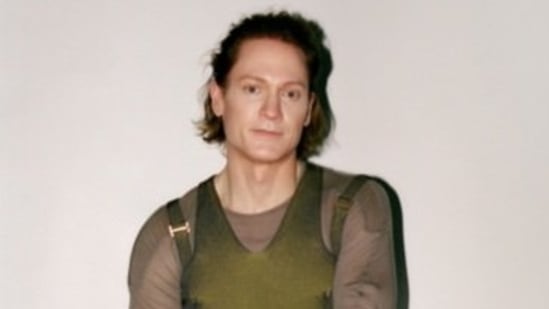 His day starts with two dozen supplements and a green juice with creatine and collagen peptides, and tracking of his body fat, heart rate variations and blood glucose levels. He also dons blue-light-blocking glasses, which filter the brain-stimulating blue rays from electronic devices, two hours before hitting the sack.
The efforts to stop time in its tracks have shown early results with doctors saying the software CEO now has the heart of a 37-year-old, the skin of a 28-year-old, and the lung capacity of an 18-year-old, gum inflammation of a 17-year-old and a record reversal of at least 5 years overall.
Led by Oliver Zolman, a 29-year-old physician who aims to prove that humans can decrease the medical age of their organs by 25%, charges $1,000 hourly for the medical tests undertaken by Johnson.
The CEO of KernelCo, a startup that manufactures $50,000-apiece helmets that analyze brain signals, has also started a website called Rejuvenation Olympics which ranks 1750 people who are striving to reverse their age, with Johnson topping the charts.
In his 30s, after selling his company Braintree Payment Solutions to EBay for $800 million, his mental and physical health went for a toss due to the stressful lifestyle. He was inspired to chase youthfulness after battling depression and obesity. He now aspires for all his major organs — including brain, liver, kidneys, teeth, penis and rectum — to be as healthy as a teen's.