Purav Raja-Divij Sharan toil hard to enter Wimbledon men's doubles Rd 2
Jul 05, 2017 11:47 PM IST
Purav Raja and Divij Sharan toiled for more than three hours before defeating Joao Sousa and Kyle Edmund to enter Wimbledon second round
Indian men's doubles pair Purav Raja and Divij Sharan toiled for more than three hours before defeating Joao Sousa and Kyle Edmund to enter Wimbledon second round.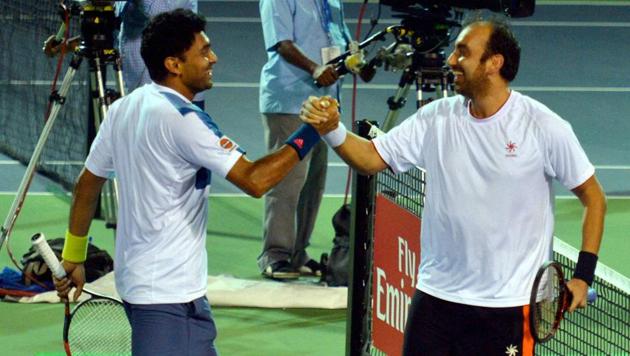 The final score read 7-6 (2), 3-6, 6-4, 7-6 (6) in favour of the Indians. The match lasted for three hours and three minutes.
Raja and Sharan have been doing quite well in the double category of late. The duo entered the Round of 16 at the French Open.