A section of the Karnataka Secretariat employees have decided to skip work on Friday, by calling for "Secretariat Bandh", to protest against the state government's move for "rationalising the workforce" by reducing staff, along with other demands.

Published on May 27, 2022 01:06 PM IST
Bihar bandh: Several students' organisations, including the Left-affiliated AISA, have joined the bandh call to protest against the alleged irregularities in the Railway Recruitment Board's Non-Technical Popular Categories (RRB-NTPC) exam 2021.

Updated on Jan 28, 2022 11:29 AM IST
The Arunachal Pradesh home minister said that the 14-point demands of the ANSU have already been met on part of the state government, hence the bandh call on Tuesday is "not justified".


Published on Nov 23, 2021 08:33 AM IST
Prominent markets of Delhi, including Chawri Bazar, Kashmiri Gate, Karol Bagh, Kamla Nagar, Rohini, South Extension, Greater Kailash, Amar Colony Kalkaji, Tughalaqabad, Tilak Nagar, Uttam Nagar, Kirti Nagar are expected to remain closed.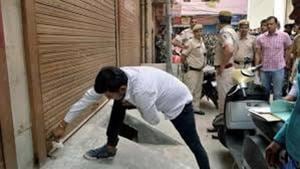 Published on Sep 28, 2018 04:32 AM IST
The mobile internet services will also be suspended in the state in view of the bandh called by several Dalit organisations against the dilution of SC/ST Atrocities Act.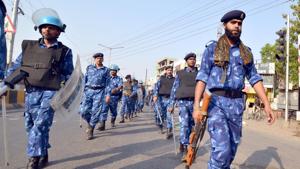 Updated on Apr 01, 2018 11:53 PM IST