Isro chief K Sivan said that there is a feeling that very little happened in the space agency in 2021 "primarily due to less number of launches". But he gave details about what Isro was doing in this lull period and thanked the staff for its support.

Published on Jan 04, 2022 08:49 AM IST
Chandrayaan-3, with just a lander and rover will attempt a soft landing on the moon again, said Union minister Jitendra Singh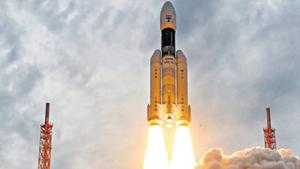 Updated on Dec 31, 2019 06:34 PM IST
The ISRO said the image also shows boulders and small craters on the moon.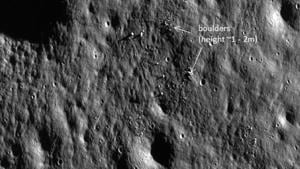 Updated on Oct 05, 2019 12:11 PM IST